Summer is near! You know what that means? It's time to change from the baggy t-shirts, sweats, and sports bra (or no bra) you've been rocking for the past several months into cute, actual clothes. The only problem? You'll need the perfect—and comfy!—bra to complete the look.
Strapless bras don't exactly have the best reputation. When you think about them, you probably picture it sliding down to your stomach, digging into your ribs, and that unexplainable itchiness (seriously, what's up with that?). Luckily for all breast-owners, though, brands totally get it. They've heard every complaint and have worked tirelessly to make their strapless bras comfortable and supportive. The best strapless bras of today are designed with superior materials, advanced technical features, and expanded bra sizes in mind, providing support to all types of boobs—yes, I mean all.
When shopping for a strapless bra, "make sure the band is snug—perhaps even a bit tighter than usual," says a representative for Journelle. "Sometimes I even go down a band size." They add that you should look for a bra with a wider band around the rib cage and three or four closure hooks for maximum support. Even though a thin band can be cute, Journelle recommends aiming for function over style in this garment.
With that in mind and tons of summer events on your social cal, these are the 12 best strapless bras for every shape, size, and outfit:

This bra includes sleek, microfiber cups and graduated padding to lift your boobs comfortably (and naturally), while a silicone lining on the top and bottom rims ensure they stay there, right where they belong. Take that, gravity!
Rave Review: "I have tried every strapless bra under the sun, and find this one the most comfortable, while giving and [sic] attractive profile. There are also straps you can criss-cross or wear with the bra that go out farther than a regular bra, which is great for wearing boat neck and plunge neck shirts or dresses."
---
Best wireless bra: Lively Wirefree Strapless Bra
When you want all the lift-you-up benefits of an underwire (without its stabbing-you-in-the-ribs downsides), this ultra-comfy style with shaped cups does the trick. Another bonus: The breathable mesh will keep you cool and sweat-free, perfect for wearing at all those stifling summer weddings.
---
Best for smaller chests: Calvin Klein Naked Glamour Convertible Strapless Push-Up Bra
At last: A strapless push-up bra that creates serious cleavage without looking like you stuffed your cups. The ultra-smooth fabric feels like satin on your skin, while grippy rubber piping around the silhouette ensures that fabric isn't going anywhere.
---
Best for people who hate strapless bras: ThirdLove 24/7 Classic Strapless Bra
This ThirdLove bra might change the mind of any die-hard, strapless bra haters. The cups are made with memory foam to give you a lightweight lift, the band is padded to prevent the bra hooks from digging in, and there's silicone at the top and bottom edges of the bra to keep it from slipping—making it super comfortable, flattering, and all-around amazing.
---
Best for comfort: Skims Fits Everybody Bandeau Bra
If you're aiming for comfort in your strapless bra choice, a bandeau is the way to go. This one from Skims is seamless, which means nothing is going to dig into your skin and annoy you all night. Plus, its smooth design means you'll have a smooth back in any top. Oh, and did I mention it's super soft? Well, it is. What more you could ask for in a guaranteed-to-be staple item?
---
Best for a li'l fun: Savage X Fenty All Over Me Lace Bandeau Bralette
I mean, can you believe this color? Besides the"green tea" shade, which is more like a fun neon green, this bra has tiger stripe stretch lace, a sweetheart neckline, and flexible boning. Its stretch is perfect for a more comfy fit than any usual lace bra. Try pairing it with just a blazer for a sexy night out!
---
Best convertible bra: Wacoal Red Carpet Convertible Strapless Bra
This bra has hundreds and hundreds of five-star reviews, and with just one wear, it's easy to see why. The bra stays up, maintains the shape of your breasts, and keeps you lifted. Plus, it comes with straps so it's useful for day-to-day wear beyond your strapless needs. It's also designed for larger breasts and features minor adjustments to make it even more comfortable and effective as the sizes go up (like wider straps and additional hooks).

---
Best for larger busts: Curvy Kate Luxe Strapless Bra
You can grab this style in band sizes 28 to 40 and cups from D to J—so you're guaranteed to find the right fit. The underwire keeps you supported, while the foam-lined cups prevent any nipping, even when you wear white (hallelujah).
---
Best for backless dresses: Nubra Feather Lite Strapless Bra
Although probably not ideal for sizes larger than a D (but they do come in a D cup!), Lewis loves Nubra because it "has two separate cup pieces—no band, no straps—with a sticky silicone on the inside that helps each cup adhere to each of your breasts." The two cups then clip together so you can create whatever amount of cleavage you want. The bra can be worn as many as 50 times with the same sticking power.
---
Best for people who heart style: Natori Feathers Strapless Bra
Emily Schuman, founder of the Cupcakes & Cashmere fashion brand and lifestyle blog, swears by this strapless bra, which features a plunge neckline that works with any top or dress. The lace band gives the bra an elevated, feminine look in a highly functional package.

---
Best for those who want contouring: Spanx Up For Anything Strapless Bra
Leave it to Spanx to create the best, most flattering strapless bra. Memory foam cups mold to your body for a natural shape and custom fit, and the elastane-nylon band lies flat against your skin, nixing any bra bulge. The fabric also feels luxe—not at all suffocating.

---
Best for minimalists: Seafolly Essential Bandeau
This stretchy guy is so light and comfy, you'll never want to take it off. It's made from a breathable nylon-spandex blend, comes with optional straps (most bandeaus don't), and has an actual band to stay put around your rib cage.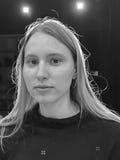 Josey Murray is the editorial fellow at Women's Health. She's passionate about storytelling, sustainable wellness, and the plant-based lifestyle. When she's not writing, she loves learning about mushrooms and discovering new wellness products.

Jessica Migala is a health writer specializing in general wellness, fitness, nutrition, and skincare, with work published in Women's Health, Glamour, Health, Men's Health, and more. She is based in the Chicago suburbs and is a mom to two little boys and rambunctious rescue pup.