We earn a commission for products purchased through some links in this article.
Dermatologists recommend these products to soothe and treat eczema
Better yet, they're all affordable too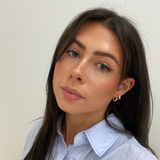 By Clare Stephenson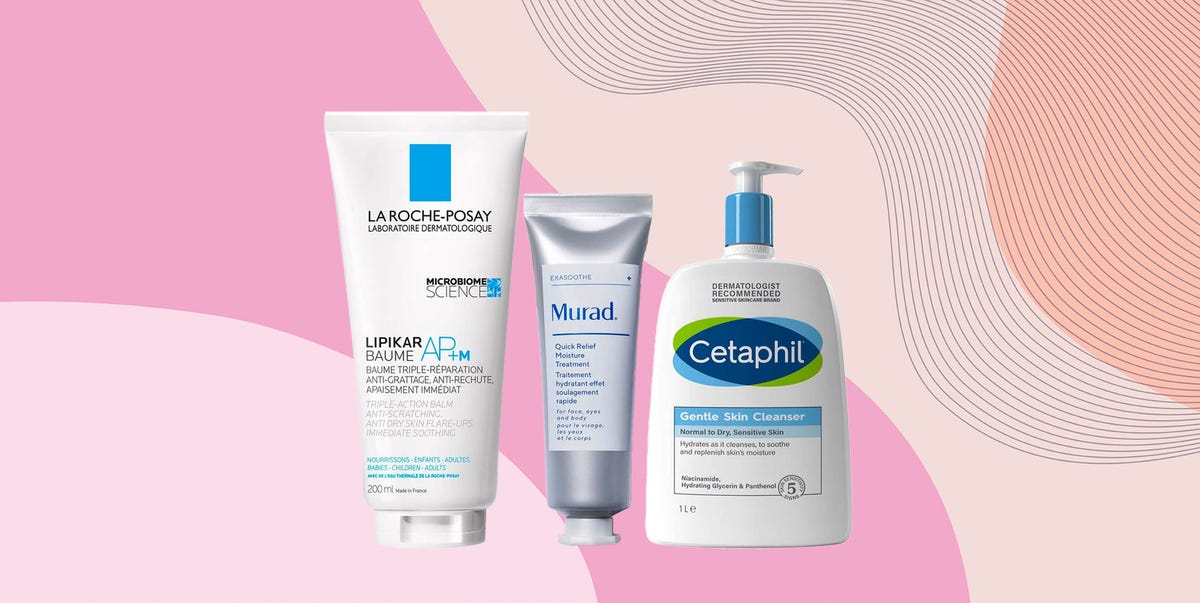 Hearst
Indulging in a skincare routine can feel like a blissful moment in an otherwise taxing day. Simply taking ten minutes to immerse yourself in a cleanser, serum and moisturiser can help clear your head, as well as your skin. However, if you suffer from eczema, this can suddenly feel more stressful than soothing.
Eczema is a condition that many tiptoe around; one wrong move or a troublesome ingredient can trigger a bout of itchy, dry and sore patches. With skin so temperamental, navigating your way through angry flare-ups can feel rather daunting; however, it's important to remember that you're not alone in the journey. In fact, eczema is a very common condition that affects one in ten people living in the UK.
Yet despite being a very recognised skin issue, eczema still seems like a topic that goes unnoticed in the beauty industry. If there's one common gripe, it's the struggle to find affordable and effective brands that tailor to eczema-prone skin. While it's easy to get excited about products that promise to brighten, smooth and transform your complexion, it's more important to find the basics that will simply hydrate and protect your skin barrier.
So to arm you with the right knowledge, we reached out to Dr Ifeoma Ejikeme, skin expert, medical director and founder of Adonia Medical Clinic, to answer your burning eczema-related questions, and to share her recommended products to try.
What actually is eczema?
'The exact cause of eczema is unknown, but it's believed to be a combination of genetic and environmental factors,' says Dr Ejikeme. She explains that if you have a family history of eczema – just like you would with asthma or allergies – you're more likely to develop the condition.
While it's still common to deal with eczema at an adult age, it's something that often develops during the early stages of life, with one in five children in the UK suffering from it.
As well as a genetic component, dermatologists suggest that eczema can be a result of environmental triggers, such as stress. 'Exposure to certain irritants or allergens [such as washing powder or foods like milk and wheat] as well as temperature changes can also play a role,' adds Dr Ejikeme.
Cold weather and extreme dryness often go hand in hand, as cooler temperatures can strip your skin of its natural oils. On the other hand, hot climates and humidity can also trigger eczema as perspiration can encourage itchiness.
It can be challenging to pinpoint exactly what causes flare-ups, so Dr Ejikeme advises weaning out potential (manageable) irritants to see if there is any improvement.
What skincare routine would a dermatologist recommend for eczema?
When caring for eczema, you want to remove anything from your skincare routine that may be irritating (such as harsh soaps) and replace these products with simple and skin-kind formulas. Dr Ejikeme suggests that all you really need is a gentle cleanser and a moisturiser to keep your eczema at bay.
'Moisturising regularly with a fragrance-free, hypoallergenic formula can help to soothe and hydrate the skin', says Dr Ejikeme. Even when your skin is behaving, you should still be applying a moisturiser twice daily, as this will help to strengthen the integrity of your barrier and prevent flare-ups.
'Use a mild, non-irritating face wash to cleanse your skin, and avoid a scrubbing motion as this can cause irritation', says Dr Ejikeme. We'd recommend ditching the flannels for now and simply using your fingers in a circular motion, as this will be gentler on your skin.
Dr Ejikeme also suggests avoiding hot water when washing your face and instead using tepid water as it's less drying. It may be a hit-or-miss scenario before finding the right cleanser for you, but the general rule of thumb is to select non-foaming formula, as these are less likely to contain potentially irritating sulphates.
And if you're tempted to pick up a makeup wipe as a form of cleansing, do your skin a favour and put it back down – now. They usually contain fragrances and alcohol, so opt for a cleanser or micellar water instead.
What skincare ingredients should be avoided?
Angry flare-ups can be triggered by ingredients that are too harsh on sensitive skin. 'You should avoid using products that contain fragrances and alcohol,' explains Dr Ejikeme. She also notes lanolin, propylene glycol, and sodium lauryl sulphate as being irritable ingredients found in skincare products, so be sure to check the back of the label before you check out.
It's also a good idea to put down the bottles of chemical exfoliants – like AHAs and BHAs – as well as retinoids, as these actives can be too intense on areas of eczema. Over-exfoliation can also lead to dryness which may then trigger a flare-up.
'Instead, look for products that are labelled as hypoallergenic and fragrance-free,' suggests Dr Ejikeme, as these will be less likely to cause reactions. She also green flags ingredients that are soothing and hydrating, such as ceramides and hyaluronic acid.
So, what are the best treatments for eczema? Well, as a relatively niche sector of the industry, it can be hard to separate the wheat from the chaff. To make things easier, the WH beauty team share the products that promise to work with your skin and not against it. Plus, there are some expert inclusions from Dr Ejikeme too.
The best eczema treatments to soothe dry skin
Advertisement - Continue Reading Below
Advertisement - Continue Reading Below
Advertisement - Continue Reading Below