16 celebrities who have spoken candidly about their experiences of breast cancer
From Kylie Minogue to Cynthia Nixon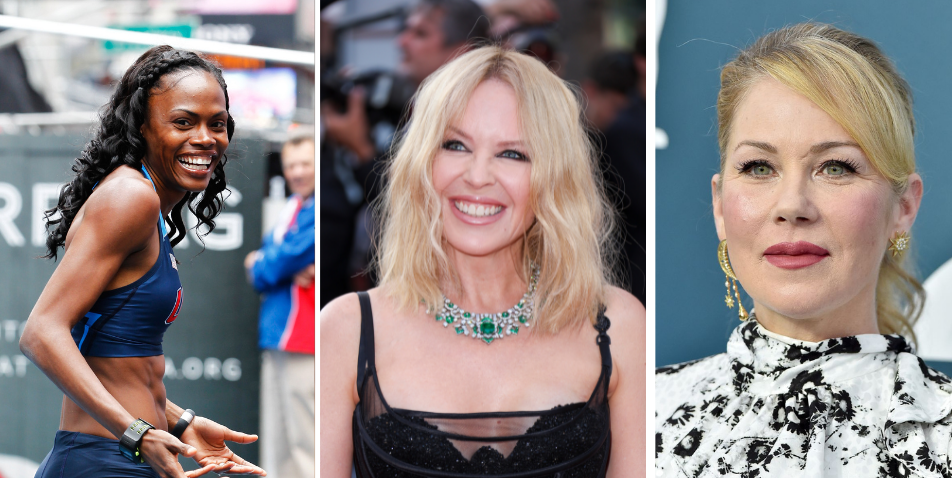 According to the NHS, around one in eight women are diagnosed with breast cancer in their lifetime. This makes breast cancer the most common form of the disease in the UK, where it accounts for 15% of all new cases, according to data crunched from 2016-18.
These stats are, naturally, alarming. That's why it's also important to know that, according to Breast Cancer Research UK, survival from the illness in the UK has doubled in the last 40 years. These days, 76% of people live for ten or more years, after they receive a diagnosis.
Depending on your breast cancer type and stage, there are several treatment paths available to you, from chemotherapy and radiotherapy to mastectomies, where some or all breast tissue is removed. Which treatment option an individual will receive will depend on a number of factors from where the affected tissue is, to their age and general state of health and fitness.

Many people choose to share their experience with breast cancer, raising awareness of the importance of checking breast tissue (despite how common the cancer is, over a third of women in the UK do not check their breasts regularly for potential signs) and many celebrities have used their platforms to share their experiences of the disease.

From legendary singer Kylie Minogue to beloved actress Dame Maggie Smith, all of these famous faces have been among the estimated one in eight women to experience breast cancer - here's what they said.
1
Julia Louis-Dreyfus
In September 2017, American actress and comedian Julia Louis-Dreyfus, now 60, shared on Twitter and Instagram that she had been diagnosed with stage II breast cancer, saying: 'One in eight women get breast cancer. Today, I'm the one. The good news is that I have the most glorious group of supportive and caring family and friends, and fantastic insurance through my union. The bad news is that not all women are so lucky, so let's fight all cancers and make universal health care a reality.'
She underwent six rounds of chemotherapy and had a double mastectomy before being declared cancer-free just over a year later, in 2019.
In an appearance on Good Morning America she later said: 'Frankly, I would never have made this a public journey, but I kind of had to, given the circumstances, because our show (Veep) had to shut down for a period of time.
'I think I reached a lot of people. I was able to raise a lot of money for women who have had mastectomies, who need reconstruction but insurance doesn't cover that, and I was really happy to be able to do that. The outpouring of support was quite overwhelming.'
2
Wanda Sykes
In 2011, US actress, comedian and writer Wanda Sykes, famous for her roles in Black-ish, Ice Age and Bad Moms, told Ellen Degeneres on the Ellen Degeneres Show that at 47 she had been diagnosed with breast cancer after a breast reduction procedure turned up the cancer that year, and had opted for a double mastectomy.
She told the host: 'It wasn't until after the reduction that, in the lab work, the pathology, they found that I had DCIS [ductal carcinoma in situ] in my left breast. I was very, very lucky because DCIS is basically stage-zero cancer. So I was very lucky.'
But, she continued 'cancer is cancer', and with a history of it in her family she decided to have a bilateral mastectomy, 'because now I have zero chance of having breast cancer.'
3
Christina Applegate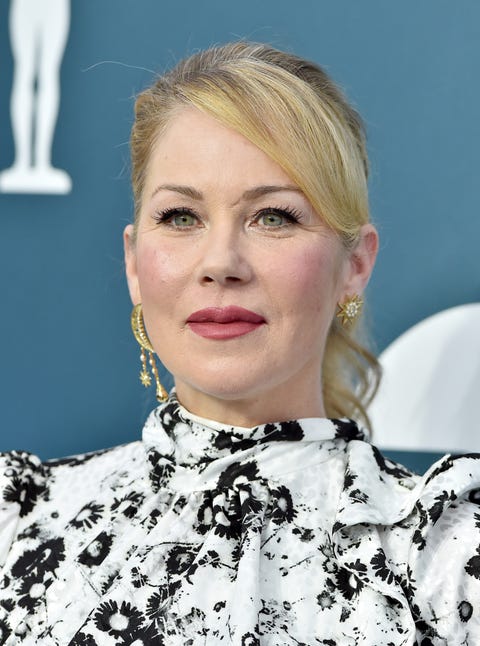 Axelle/Bauer-Griffin
//
Getty Images
Actress Christina Applegate was diagnosed with breast cancer in April 2008. As the child of a survivor of breast cancer, Applegate, known for her appearances in movies such as Bad Moms and the Alvin and the Chipmunks films, had been getting regular mammograms since she was 30 and was 36 when the cancer was detected.
Within a week of her diagnosis she had her first lumpectomy, which revealed the cancer hadn't spread, however a test for the BRCA gene, also known as the 'breast cancer gene' came back positive.
She told CNN: 'That sort of changed everything for me. Radiation was something temporary, and it wasn't addressing the issue of this coming back or the chance of it coming back in my left breast. I sort of had to kind of weigh all my options at that point.'
On the double mastectomy she opted for, she said: 'It just seemed like, 'I don't want to have to deal with this again. I don't want to keep putting that stuff in my body. I just want to be done with this.' and I was just going to let them go.'
In 2021, she wrote on Twitter that she had been diagnosed with MS.
Advertisement - Continue Reading Below
4
Kylie Minogue
Australian singer Kylie Minogue was 36 when she was diagnosed with breast cancer in 2005, telling People magazine that it was like 'the earth had kind of slipped off its axis.' She underwent a lumpectomy and chemotherapy and was declared cancer-free in 2006.
Since then she has been open about the fact she feels the cancer changed her perspective on life.
In 2020, Kylie, now 54, told WHO magazine: 'Cancer changed many things forever, and some things didn't change at all.
'My view of the world was different, my destination, for the most part, was the same. Broader, for sure. I was even more passionate about the people and things that I loved, but life as I had known it was on hold.'
Speaking to the magazine she summed up her experience of breast cancer in the following words: 'The research, the trials, the heartbreak, the loss, the progress, the love and the hope.'
5
Chaunté Lowe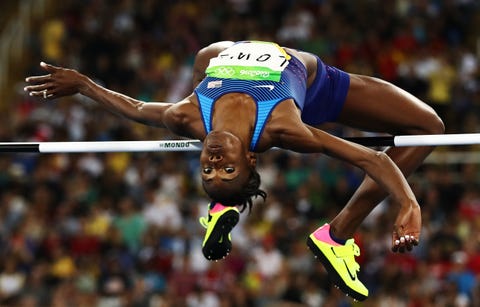 Ezra Shaw
//
Getty Images
Team USA Olympic high jumper Chaunté Lowe was diagnosed with Triple-negative breast cancer – a particularly aggressive sub type of the disease – at age 35. After undergoing a double mastectomy and chemotherapy, she is now cancer-free, and speaks and campaigns extensively to push for more awareness and resource for those dealing with the illness, especially in the African-American community.
No matter how fit and healthy you are, she wants you to know that by: 'Listening to our bodies and what they are telling us and not putting off screening, we give ourselves a fighting chance. Hopefully if even three people hear my story, they will get themselves checked and it will make a difference,' she said this year.
6
Cynthia Nixon
Sex and the City star Cynthia Nixon revealed she had been diagnosed with and treated for stage I breast cancer in 2006 after a routine mammogram, having had a lumpectomy followed by six and a half weeks of radiation therapy.
After the fact, she told ABC news that she had however been expecting to develop breast cancer at some point in her life as her mother had survived the disease when Nixon was just 12 years old, and she herself had been having regular mammograms since the age of 35; she was 40 when she was diagnosed.
In 2008, she became an ambassador for the Susan G. Komen Breast Cancer Foundation and has since been an advocate for breast cancer awareness and regular screenings.
Advertisement - Continue Reading Below
7
Sarah Harding
In 2021, 39-year old singer and former Girls Aloud star Sarah Harding died of breast cancer after bravely and candidly sharing her story with thousands of concerned fans. She was first diagnosed around a year prior.
In her memoir Hear Me Out, she wrote about how she feared going public with her diagnosis but ultimately decided it might help other women to do so. She shared her journey on social media, sharing one post on Instagram which read: 'Earlier this year I was diagnosed with breast cancer and a couple of weeks ago I received the devastating news that the cancer has advanced to other parts of my body. I'm currently undergoing weekly chemotherapy sessions and I am fighting as hard as I possibly can.'
In her book she said: 'Please girls - please everyone - don't let anything get in your way - get checked out if you're worried about something.
'Of course, I can't know for sure, but I believe that if I'd got things moving with appointments and check-ups faster than I did, I'd probably be in a better place than I am now.
'I think I would have had more options for treatment, and certainly less spread of disease. It's a bloody hard pill to swallow, but the best I can hope for is that my experience might encourage other people to get themselves sorted as soon as possible.'
Since her death on September 5 2021, she has become an inspirational figurehead for cancer awareness, with many charities commemorating Sarah.
8
Dame Maggie Smith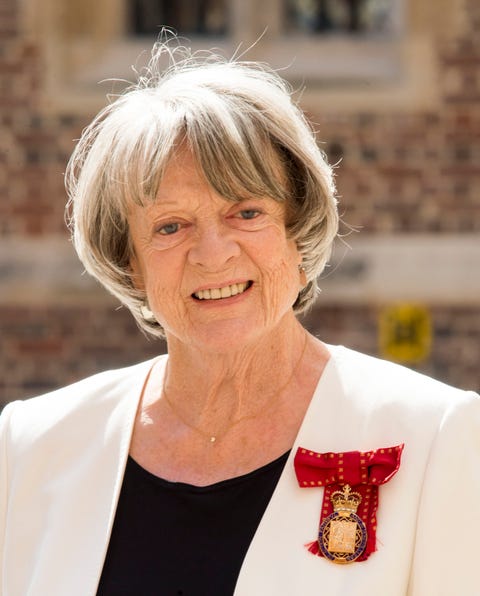 Mark Cuthbert
//
Getty Images
In 2009 it was reported that actress and national treasure Dame Maggie Smith had been diagnosed with breast cancer aged 73, and that she had had a tumour removed and completed a course of chemotherapy.
During her radiation therapy she insisted on continuing in her iconic role as Professor McGonaggle in Harry Potter And The Half-Blood Prince, telling the Daily Mail after she'd received the all clear: 'I had been feeling a little rum [but] I didn't think it was anything serious because years ago I felt a lump and it was benign. I assumed this would be too. It takes the wind out of your sails.'
Having survived the disease she said in 2009: 'The last couple of years have been a write-off, though I'm beginning to feel like a person now. My energy is coming back.'
9
Hoda Kotb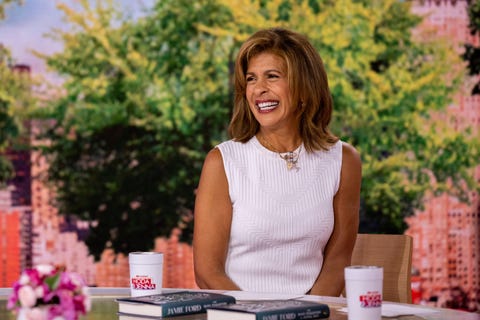 NBC
//
Getty Images
Egyptian-American broadcast journalist Hoda Kotb is the host of NBC's Today show. Back in 2007, she underwent a mastectomy after learning of her breast cancer diagnosis. She has since spoken candidly about how hard healing from this surgery was, and how she moved through the process – inspiring others dealing with the same disease, in the process.
Advertisement - Continue Reading Below
10
Kathy Bates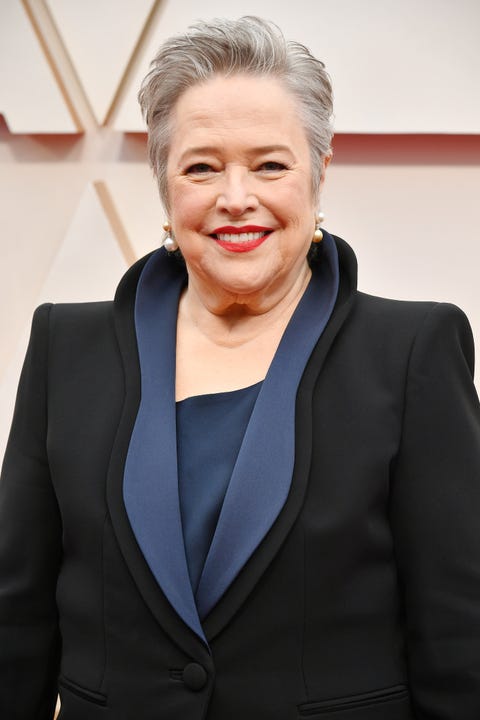 Amy Sussman
//
Getty Images
Actress Kathy Bates, known for her role as the unsinkable Molly Brown in Titanic and her role as an obsessive fan in the film adaptation of Stephen King's novel Misery, was diagnosed with ovarian cancer in 2003 and breast cancer in 2012, the latter of which resulted in a double mastectomy.
On Twitter she wrote: 'Hey All, sorry for the long silence. I was diagnosed with breast cancer 2 months ago & am recovering from a double mastectomy.'
In 2014, at the New York Walk for Lymphedema & Lymphatic Diseases, Bates announced via pre-recorded audio that, due to the double mastectomy, she had developed lymphedema in both of her arms – a complication some face after cancer treatment. Ever since she has been outspoken on the condition, using her platform to raise money and awareness.
The now-73 year old told Yahoo: 'It's a souvenir of cancer. So the doctors remove lymph nodes to keep the cancer from spreading. If the lymph nodes have been damaged or traumatised in any way, you're at risk for lymphedema. [It causes] pain, swelling, you tend to isolate. So it's psychologically so damaging. It was almost worse than having cancer.'
11
Sharon Osbourne
TV personality and wife of Black Sabbath frontman Ozzy Osbourne, Sharon Osbourne, was actually diagnosed with colon cancer in 2002, however underwent a 13-hour elective double mastectomy to stave off any chances of developing breast cancer.
She told Hello! magazine: 'As soon as I found out I had the breast cancer gene, I thought, 'The odds are not in my favour'. I've had cancer before and I didn't want to live under that cloud. I decided to just take everything off, and had a double mastectomy.'
Osbourne had a foot of her colon removed in 2002 and underwent chemotherapy. When she was in remission following treatment she founded the Sharon Osbourne Colon Cancer Program at Cedars-Sinai Medical Centre in California in 2004.
12
Jennifer Saunders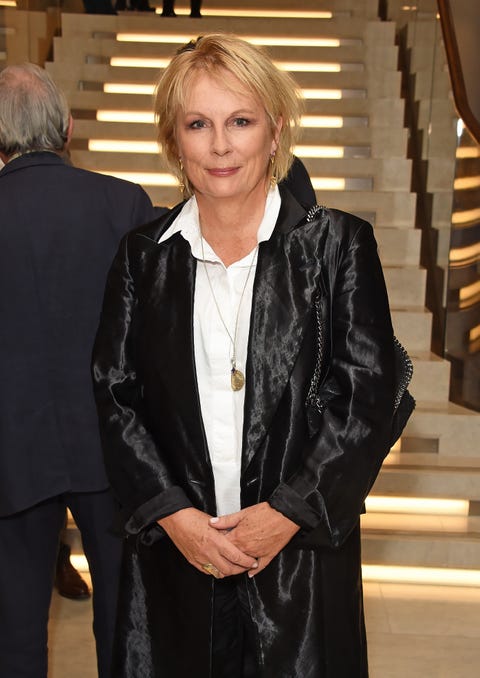 David M. Benett
//
Getty Images
Comedian and actress Jennifer Saunders, one half of the iconic Absolutely Fabulous duo with Joanna Lumley, shared her experience of breast cancer in 2010, with the BBC reporting that the then-52 year old had found a lump in October 2009 and had completed a course of treatment.
At first she did not speak publicly about her experience, however wrote about her experience in her 2013 autobiography Bonkers: My Life In Laughs. 'From one day to the next, you never really know how you're going to feel: some days you can go for a long walk, the next you get breathless after a few steps. Sometimes you stay in bed; sometimes you just have to get up. It is the most frustrating thing: you have the perfect excuse to just lie abed, but you can't because you feel like you should make an effort.'
She also opens up about taking an antidepressant to counter one of the cancer drugs she was given, Tamoxifen, which triggered the menopause. Saunders has since had the all-clear.
Advertisement - Continue Reading Below
13
Jane Fonda
In 2010, Jane Fonda underwent surgery to remove a non-invasive tumour that had been found in her breast and in 2016 had a mastectomy.
The 81-year-old recalled to British Vogue in a 2019 interview the 2016 Golden Globes where she was nominated for Best Supporting Actress in Youth: 'I get out of the car and I have the strange white dress with all the ruffles? That's because I'd just had a mastectomy and I had to cover my bandages.'
She also told the magazine that her cancer status is 'an ongoing process', as the actress has also previously had a cancerous growth removed from her lower lip in early 2018.
14
Michelle Heaton
After thirty-eight year old Liberty X singer and television presenter Michelle Heaton discovered in 2012 that she was a carrier of the 'breast cancer gene' she underwent a preventative mastectomy and hysterectomy in 2015 to reduce her risk of developing breast and ovarian cancers.
As a passionate spokesperson for cancer screening, she wrote for Prevent Breast Cancer: 'Discovering I had the faulty gene was completely devastating and turned my world upside down. There was never any doubt in my mind that I would have preventative surgery – it was a no-brainer for me: I had to do anything in my power that could ultimately save my life, so when Faith [my daughter] was just six months old, I had my mastectomy.'
In a recent Instagram post she confirmed following online speculation that either one or both of her breast implants had ruptured, writing: 'It's coming up for 10 years since I had the double mastectomy [...] When we did the shoot, whilst looking at the photos, I could see something in their structure and appearance had changed.
I later asked a friend to check them for me - and she said, you must go to the doctor, which I did straight away. I'm now on a waiting list to see the specialist - the wonderful NHS doctors are incredibly busy right now of course so I wait my turn like everyone else.'
15
Gloria Steinem
Feminist and political activist Gloria Steinem, now 87, was first diagnosed with breast cancer when she was 52, in 1986. She underwent a surgery called a lumpectomy along with radiation treatment, which left her cancer-free.
She later told NPR's Terry Gross in an episode of Fresh Air that 'I didn't know how to enter the last third of life because there were so few role models because when I first heard this diagnosis, first, I thought, ironically, oh, so that's how it's going to end, you know?
'It also made me realise that in this culture, women - we know how to be in the central plateau of life,' she said. 'And I'd been there a terrifically long time because I'd become a grown-up too early because - my mother being an invalid. So from about 10 to 52 or so, I'd been in this central plateau. Now I was entering a whole new place. It was like falling off a cliff because I couldn't see enough people ahead of me.'
Advertisement - Continue Reading Below
16
Edie Falco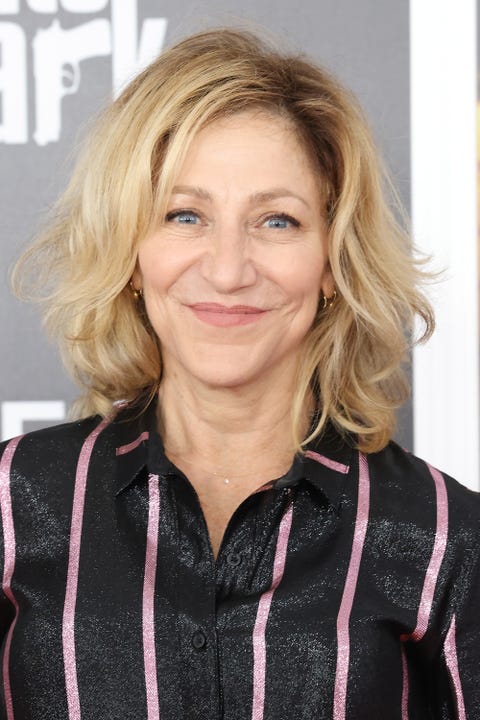 Taylor Hill
//
Getty Images
Sopranos actress Edie Falco was diagnosed with breast cancer in 2003, while working on the show.
On receiving the diagnosis she told Patient Resource: 'I was in a panic, to tell you the truth. I couldn't walk or breathe. I come from a family with a lot of cancer – not breast cancer, mind you, but cancer nonetheless – and when I heard that word, all I could think was 'funeral.' I just went numb, and then I moved on to thinking, 'How am I going to get through this?'
She underwent a lumpectomy, chemotherapy and radiation before being given the all clear in 2004.
'As a kid, I tended toward phobias, and cancer was a big one for me," she said. "I had a family member die, and it was pretty awful. But then, here I was all these years later, and I walked through it, step-by-step. It was terrifying, but I walked through what was once an insurmountable fear. I am grateful for the opportunity to learn that about myself.'