We earn a commission for products purchased through some links in this article.
9 best video, audio and movement baby monitors to buy UK 2023
Keep tabs on your sleeping baby with the latest in cutting edge home technology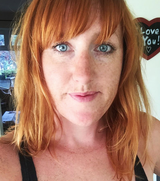 By Rhalou Allerhand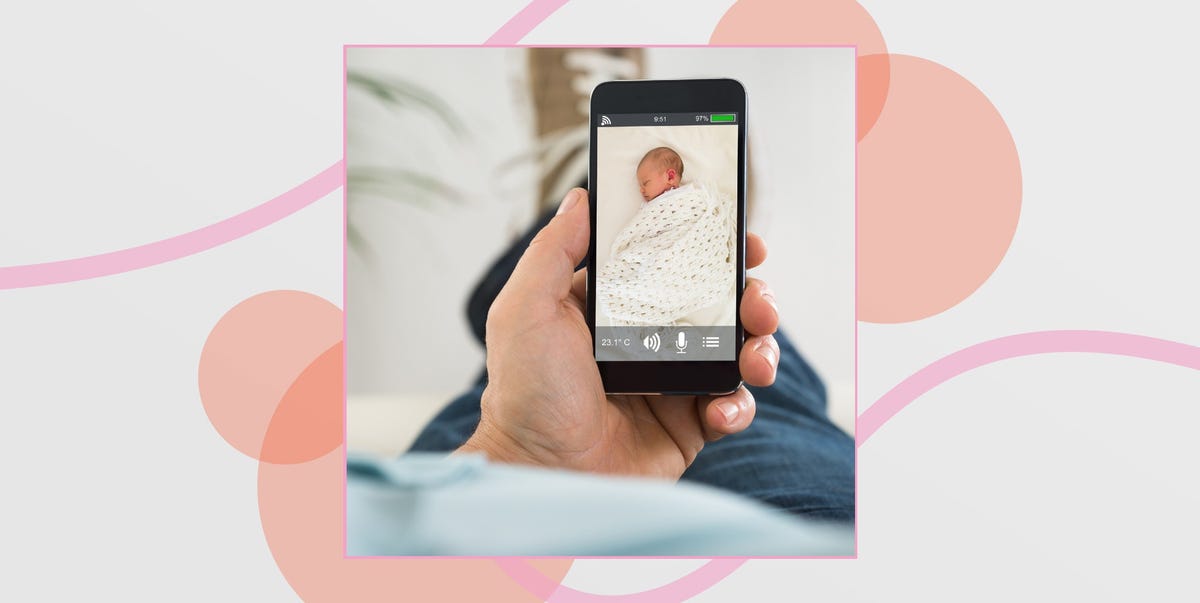 When you first become a parent, it's often a magical time filled with cuddles and love. But the truth is, it can also be rather worrying. Is it OK to leave your precious newborn alone in their crib while you pop the kettle on? If you're scared to shower, pee or part with your sleeping baby for even a split second, you are not alone.
Newborn babies mostly just nap, but it's normal to feel compelled to protect them like a fierce mama bear all day long. That said, once the glow starts to fade and you realise you haven't washed for a week, you will need (and deserve) some me-time.
The easiest way to give yourself a break is to invest in a baby monitor. While they won't replace you, the right device will provide peace of mind at bedtime and enable you to get on with life admin (or workout/watch TV/write a novel) while your baby safely naps. And the ideal device will see you through the precious early days, right up until your little ones are running around. Keep scrolling for our picks of the best monitors available to shop now...
Best baby monitor deals
In a hurry? Here are best baby monitor UK deals at a glance. Keep scrolling for the full list.
Which type of baby monitor is best?
Most new parents develop extrasensory perception skills that enable you to hear your baby's cries from the other end of the house. But a well-chosen monitor will definitely help you to switch off and relax. Consider the following categories before you make a purchase:
Audio monitor
Often the most cost-effective option, audio monitors work a bit like a walkie-talkie and allow you to listen out for cries. You won't be able to see your little one, but you will be able to hear if they are distressed. Constantly monitoring a screen can get addictive, so audio is a good compromise for low-fi observation.
Video monitor
These are designed to capture both sound and visuals with a camera in your baby's room. They often come with night vision so you can keep an eye on things at bedtime, and most cameras require a mains socket.
Movement monitor
For extra peace of mind during the early days, movement devices track your baby to ensure they're breathing and not rolling over, usually with the help of a mat that sits under the cot mattress.
Wearable monitor
These days you can buy high-end parenting tech to measure sleep analytics, which can be reassuring for anxious parents and also help you to develop a bedtime routine.
What to look for in a baby monitor
Most baby monitors come with strong sound or picture quality as standard. It's also worth considering the following before you choose your device.
Battery life: If you opt for a mains powered monitor you will need to ensure it's safely out of the little one's reach at all times. Most rechargeable monitors have up to 12 hours run time, so if you opt for this type remember to charge it before bedtime.
Range: Live in a big house? Long-distance transmission is important, as you don't want to lose connection when you're enjoying precious me-time, scoffing cupcakes and watching Bake Off on the sofa.
Camera and audio quality: Most cameras now have HD video and night vision so you can keep a close eye on your sleeping baby. If you have a wriggly little one, it's also worth shopping for a camera with zoom functionality or a wide-angle lens, or one that can be wall-mounted for a bird's eye view.
Temperature monitor: Many monitors now include sensors, so you can track the nursery room temperature and ensure your little one doesn't get too hot or cold during the night, which is great for peace of mind given that overheating can pose a serious risk for tiny babies.
Wifi connection: If you choose an app-controlled monitor that connects to your phone via wifi, you won't need to carry around a handheld unit. You will, however, need to have good broadband, so double check it works in every room in your house.
Portability: Visiting the in-laws or planning a holiday? Opt for a lightweight and wire-free unit and check the wifi strength at your chosen destination.
Movement sensor pads: If you have a particularly wriggly baby or you're concerned they might roll over, sensor pads can help you monitor your baby's breathing and movement during the night. Most types are designed to slip under the cot mattress, so your little one won't even know it's there.
Soothing aids: Most monitors come with two-way talkback so you can shush your little one if they get fractious while you're busy downstairs. Some devices also include night lights, lullabies and soothing sounds to help your little one drift off to snoozeville.
Night vision: Are you an anxious nighttime checker? Opt for a monitor with night mode or infrared functionality so you can see what's going on in the dark.
Help choosing your baby monitor
Much like shopping for your dream baby changing bag or nursing bra, the best baby monitor available in the UK depends on your individual taste, budget and what works for you as a family. To help you decide, our list has been compiled with the help of our panel of WH mum testers, in-house experts and models that have been well-reviewed online.
To put the following monitors through their paces, we looked at functionality, usability, price, innovation, and ease of use. We also chose not to list them in order of preference, as each device we reviewed has been selected for stand-out features that we believe make it a great contender. The best one for your family ultimately comes down to personal choice. So, keep scrolling for our pick of the best baby monitors on the market and see which one works for you.
9 best baby monitor UK deals to shop now
From app-connected night vision to sleep analysis and movement monitors, keep scrolling for our pick of the best baby monitors in the UK to shop now.
Advertisement - Continue Reading Below
Advertisement - Continue Reading Below