We earn a commission for products purchased through some links in this article.
Best next-to-me cribs and bedside cots for sleep safety and easy night feeds
Sleep like a baby with our pick of the best bedside cribs, cots and bassinets for newborns in 2023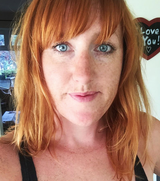 By Rhalou Allerhand
It's no secret that newborn babies are notorious sleep thieves. So, if you're preparing for the arrival of a little one, you can wave goodbye to uninterrupted shut-eye for the foreseeable. That said, there are a few life hacks that can help you all bank a better night's kip during the early days, including choosing the best next-to-me crib for your baby.

If you've started assembling the nursery, alongside the all-important maternity bra, changing bag and baby monitor, choosing the best type of bed for your little one is likely to be high on your agenda right now. There are plenty of great options to choose from including traditional cots, Moses baskets or even co-sleeping. But bedside cribs offer a safe and practical solution to keeping your newborn close in the early days.
To help you choose the ideal bed for your new bubba we've picked out our favourites, so keep scrolling for the best bedside cribs for babies, available to shop now.

Best next-to-me cribs for babies
Here are the best bedside cribs at a glance, keep scrolling for the full list.
What is a next-to-me crib?
A next-to-me crib, also known as a bedside crib, is one of the most popular options for newborns, as it allows you to keep your baby close to you at night. This makes night feeds and impromptu nappy changes easier, while still enabling you to follow safe sleep guidelines. But there are a few subtle differences between the different types of baby beds that it is worth knowing about before you decide to make a purchase.
'There are bedside sleepers and bedside cribs or bassinets… and there's a key difference,' explains Dr Harvey Karp, founder and CEO of Happiest Baby.
'A bedside sleeper, also called a co-sleeper or side sleeper, features only three full sides, butts right up to your mattress, and usually attaches to the bed, making your baby's sleep space an extension of your bed,' he explains. 'A bedside crib or bassinet, however, is a separate, safe, and fully enclosed sleep space that you can place next to your bed.'
Are next-to-me cribs safe to use?
In the first six months the risk of sudden infant death syndrome (SIDS) is at its highest. So, the safest place for your baby to sleep is on their back in their own bed, but in the same room as you. This can be a cot, crib or Moses basket, but crucially the sleep space needs to be completely clear of any potential hazards including loose bedding, cot bumpers and teddy bears.
'Doctors recommend placing babies in a bassinet or a cot next to your bed for at least six months,' says Dr Karp. 'For the safest sleep possible, babies should always be on their back with no bulky bedding, just a fitted sheet, and perhaps a thin swaddle blanket or zip-up swaddle.' (We can recommend the Sleepea for this exact purpose).
Newborn baby sleep safety tips
Feeling anxious about your precious new baby in the early hours? Dr Karp recommends the following sleep safety guidelines to keep your little one safe at night:
Place baby on their back
'It is so important to always place your baby to sleep on their back,' advises Dr Karp. 'It's the number one action you can take to lower your baby's risk of cot death. And always means always. Research shows that babies who usually sleep on their back but are occasionally placed on their tummies for a nap or a nighttime sleep have a dramatically greater risk for SIDS.'
A firm mattress is best
While you might prefer a soft mattress, babies need a firm surface to sleep safely. 'By firm, I mean the mattress doesn't sink in when you place your baby down,' explains Dr Karp. 'That also means no pillows, no sofas, and no bean bag chairs. While babies often fall asleep in a car seat, pram, inclined bouncer, or baby swing, it's important to swiftly relocate them to a flat sleep surface if they happen to nod off or once you get home, if you're out running errands.'
A flat mattress is also crucial
Never place your baby on anything more than a very small incline to sleep. 'An incline of over 10 degrees can make a baby's heavy head droop toward their chest,' explains Dr Karp. 'And since their neck muscles are often too weak to lift their heads back up, it can result in suffocation,' he adds.
Stick to an empty cot
For optimum safety, your baby's crib or bassinet needs to be empty. 'Stuffed animals, wedges, positioners, pillows, top sheets, loose blankets, and crib bumpers all increase your tot's risk of entrapment, suffocation, or strangulation and do not belong in your baby's sleep space,' says Dr Karp. 'Remember: A safe sleep space is an empty sleep space.'
Check the room temperature
Unless it's subzero, your baby can withstand cooler climes than you realise. 'Over-bundling your little one and cranking the heat can increase their risk of SIDS,' advises Dr Karp. According to the NHS, 16-20C is ideal. And, in hot weather, 'always dress them in breathable, cotton PJs, sleeping bags, or swaddles,' adds Dr Karp.
12 Best next-to-me cribs to shop now
From SnuzPod to Tutti Bambini we bring you the best bedside cribs to keep your newborn baby safe and snuggly.
Advertisement - Continue Reading Below
Advertisement - Continue Reading Below
Advertisement - Continue Reading Below