We earn a commission for products purchased through some links in this article.
12 best Plantar Fasciitis shoes for managing pain
1 in 10 adults suffer from the condition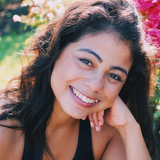 By Morgan Fargo
If you don't suffer from plantar fasciitis pain, 'Plantar Fasciitis shoes' are probably a completely foreign concept to you. Shoes that help with a condition more difficult to spell than 'super cali fragilistic expialidocious' (and not nearly so fun to say)? What's that?
Well, if you do experience Plantar Fasciitis pain (and 1 in 10 adults do), Plantar Fasciitis shoes are kicks that'll help you stay active and mobile without putting more strain on your tootsies. And thank god. The debilitating sensation caused by over-stressing your arches is enough to make even the most resilient person wince, let alone want to run on already inflamed feet.
Best shoes for Plantar Fasciitis
What is Plantar Fasciitis?
It's painful AF is what it is. But medically speaking it's the inflammation of and trauma to a specific ligament in your foot.
'The Plantar Fascia is a fibrous band or aponeurosis that acts very much like a ligament, and plays an important role as one of the support structures of the foot arch or instep,' says Mr Rohit Madhav, Consultant Orthopaedic Surgeon and Foot and Ankle Specialist at The Princess Grace Hospital.
'When injured by repetitive micro-trauma, stress or excessive strain/ load, the Fascia undergoes degenerative change, even possibly have partial tear in it. This presents as medial heel pain which is called Plantar fasciitis.'

What causes Plantar Fasciitis?
Whilst tight and ill-fitting (and this includes worn out, too) shoes can cause trauma to the fascia, it's more muscular imbalance of the leg, foot and ankle that overload the arch and cause pain.
However, there are a couple of common scenarios that exacerbate the risk of Plantar fasciitis pain.
Sudden and prolonged footwear changes
'Any sudden change in type of footwear can create stress injuries and so it is important to vary or rotate the styles of shoes regularly. The most common example of this is walking in flip flops during summer, which you don't regularly use, then return to your normal routine and then the heel starts to hurt,' explains Madhav.
Regular switching between flats and heels
'Another type of presentation is going from predominantly heels to flats bringing out the imbalance in your muscles which then strain the arch starting with the fascia. The pain commonly starts a short time after.'
'Sudden changes in intensity or terrain of activities can also do this despite wearing your normal footwear such as having a city break and walking around the sights for hours, or rapidly changing your type of exercise, level or routine,' says Madhav

What should you look for in a pair of shoes?
According to Madhav there are a number of things to look for in a pair of kicks comfortable enough for you and your PF pain to gad about in:
'Once you have the diagnosis made, it is important to support the arch structures and reduce the forces of the muscle imbalance,' he says. 'Therefore try to use structured supportive footwear, not too soft, with thicker preferably cushioned heel and support under the instep/arch area.'

Are there any types of shoes to avoid if you have plantar fasciitis?
Madhav suggests steering clear of barefoot activities and flat, think shoes or sandals such as:
Bedroom slippers
Plimsolls
Flip-flops
Ballet pumps
Now that you're clued up on exactly what plantar fasciitis is, let's get you booted-up in the best treads for your feet. And yes, the price does run slightly higher than your run-of-the-mill shoes but that's because these gems are engineered with added cushioning, stability and tech to keep you trotting along in pain-free peace. Which, we're sure, you'll consider worth it. Ready? Let's shop.
Advertisement - Continue Reading Below
Advertisement - Continue Reading Below
Advertisement - Continue Reading Below