Women's Health may earn commission from the links on this page, but we only feature products we believe in. Why Trust Us?
This Sunburn Relief Plan From Dermatologists Is Here To Save Your Skin Fast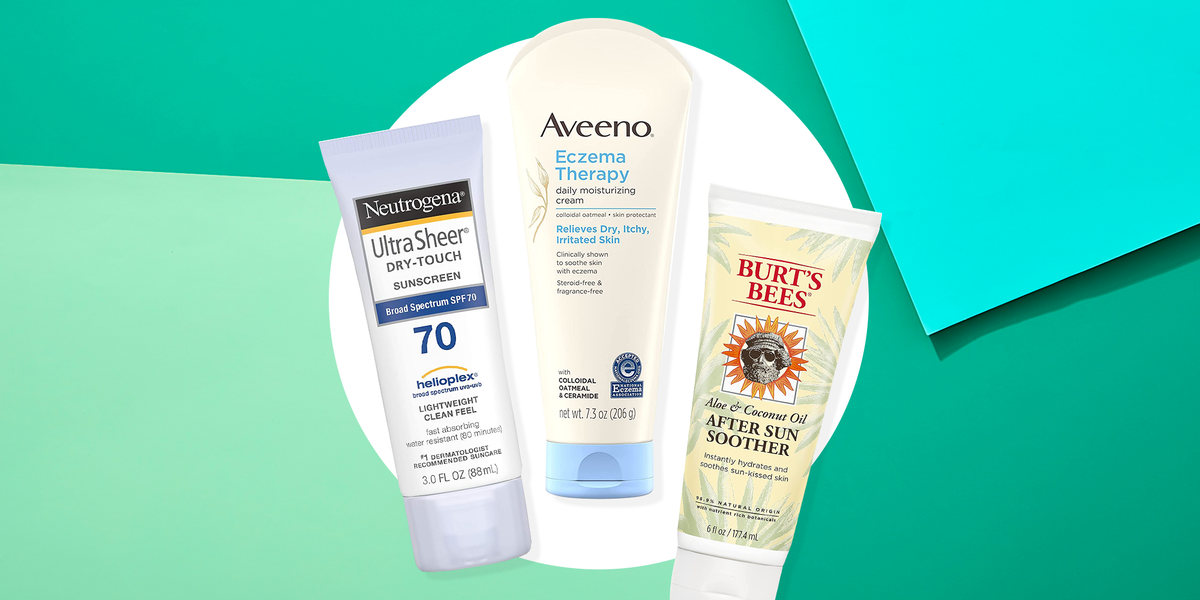 Jewelyn Butron
Whether you missed a spot or forgot to apply your SPF altogether, it's never fun to deal with sunburn. It happens when ultraviolet rays damage skin cells, causing redness, swelling, and peeling, according to Melissa Piliang, MD, a dermatologist at the Cleveland Clinic and member of the American Academy of Dermatology. "As the skin heals, those damaged cells make more melanin pigment, which gives us that tan color," she says.

Even though your painful, inflamed skin might turn golden with a bit of time, sunburn comes with some serious risks. Immediately, of course, you'll be super uncomfortable—but the real issues happen in the long-term. First of all, your skin becomes injured by ultraviolet radiation. "These are charged molecules that are physically injuring our cells, our proteins, and our fats," says Adam Friedman, MD, a professor of dermatology at George Washington University.
And cellular damage from sunburn can speed up your skin's aging process and drastically increase your risk of skin cancer. "It only takes one bad sunburn to increase your risk of the deadliest type of skin cancer, which is melanoma," notes Dr. Piliang.

The best way to stave off pain, premature aging, and skin cancer is to protect your skin from the sun's rays. But what if the damage is already done? After making a mental note to shield yourself better next time, you should turn your focus to sunburn relief. Your goal, Dr. Piliang says, is to fend off inflammation and cool down your hot, angry skin.
You're going to want some quick and easy methods of relief, especially considering that a sunburn can last anywhere between a few days and several weeks. You want products that restore moisture back to your skin (think: lotions and creams) and soothe peeling or itching (think: ice packs or OTC pain relievers) at the same time.
There's no magical overnight cure for sunburn (sorry!), but following these 14 dermatologist-backed tips for dealing with the pain can help as you wait it out. Your skin will thank you.

Meet the experts: Melissa Piliang, MD, is a dermatologist at Cleveland Clinic and the vice chair of education in the Dermatology and Plastic Surgery Institute. She also serves as the associate program director for the dermatology residency and dermatopathology fellowship. She is active in American Academy of Dermatology and the American Society of Dermatopathology, where she served as a board member.

Adam Friedman, MD, is a professor and the chair of dermatology at The George Washington University School of Medicine & Health Sciences. He also serves as the residency program director of translational research and the director of the Supportive Oncodermatology Program. He hosts two online series titled "Ask an Expert" and "Ask Dr. Friedman," as well as the Journal of Drugs in Dermatology podcast "Ask the Investigator."

1
Take a cold shower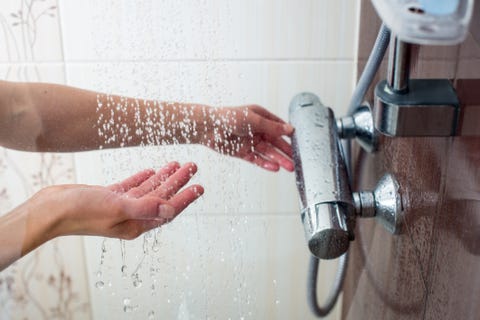 ViktorCap
//
Getty Images
When your skin is on fire, the last thing you want to do is expose it to hot water. Steaming showers can strip your skin of essential oils, which can dry it out even further and make it more sensitive, Joshua Zeichner, MD, previously told Men's Health.
Rinsing off with cool water, on the other hand, provides immediate relief, says Allison Arthur, MD, a dermatologist with Sand Lake Dermatology Center in Orlando, Florida. If the direct stream of water feels too intense on your skin, try a bath at room temperature.
2
Avoid using soap on the affected area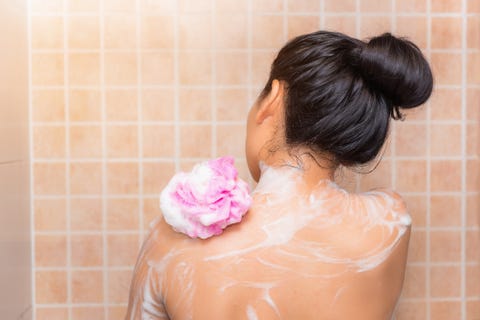 Getty Images
"The reason sunburned skin feels so tight is because it's desecrated, dry, because you're losing water from the skin so readily," Dr. Friedman explains. That's why it's so important not to use soap on the sunburnt area, he says. "Soaps, even mild ones can be very drying"—and you don't need any more of that.
Advertisement - Continue Reading Below
Advertisement - Continue Reading Below
Advertisement - Continue Reading Below
12
Drink plenty of water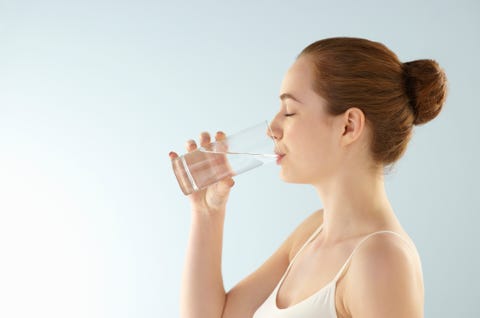 Dougal Waters
//
Getty Images
A sunburn can cause dehydration (as can a day in the sun) because fluids are drawn to the skin surface and away from the rest of the body, according to the Skin Cancer Foundation. So drink a ton of water throughout the day and the days after—enough that your pee looks more clear than yellow.
Advertisement - Continue Reading Below
13
Seek shade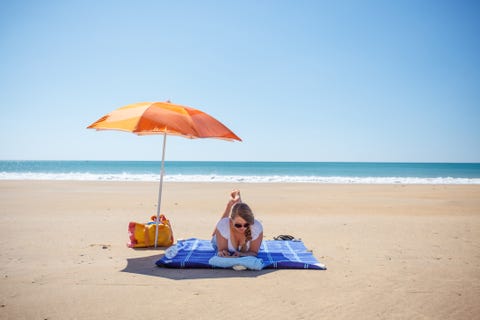 Guido Mieth
//
Getty Images
The sun's rays are most powerful between 10 a.m. and 2 p.m. each day, so plan your outdoor activities earlier in the morning and later in the afternoon to avoid those scorching mid-day hours. If you have to be outside, seek shade under a tree or umbrella when the sun's beating down.
"If you use an umbrella, you should be able to fit fully under it, and you may need to move it around throughout the day so you get the biggest shadow from it," Dr. Piliang says. Even if you're in the shade, you need sunscreen!
14
Steer clear of irritating skin-care ingredients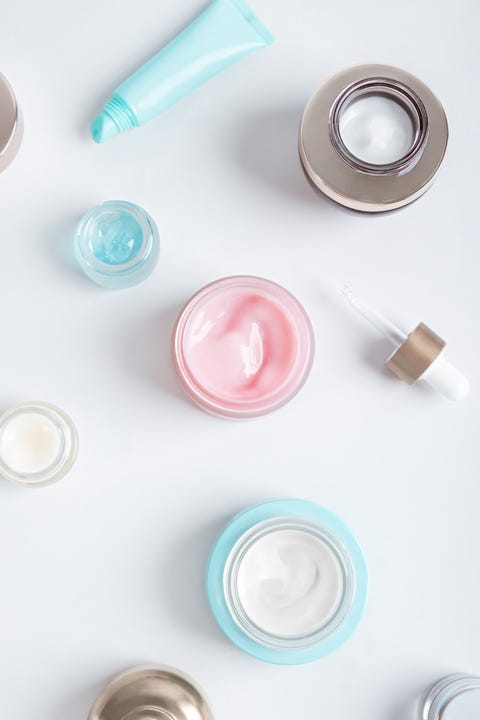 misuma
//
Getty Images
"Don't apply products that contain lidocaine and benzocaine, which are topical anesthetics," Dr. Arthur says. "Some people can react to these products, causing further skin inflammation and discomfort."
You might also want to avoid lotions or topical products with anti-aging ingredients, such as retinol or hydroxy acids, which can aggravate redness and dry out your already-zapped skin, Dr. Fusco says.
15
Mix a soothing concoction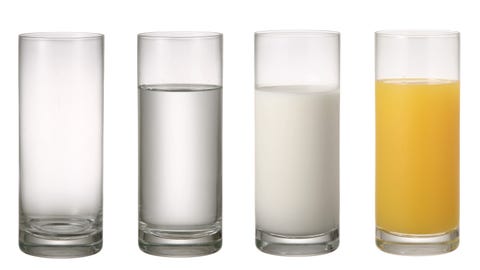 T-STUDIO
//
Getty Images
Got a localized burn—as in you missed a spot during your sunscreen application, or the back of your neck got scorched? A cold compress can give you fast sunburn relief.
Try soaking a washcloth in equal amounts cool milk and ice water, then pressing the cloth against the area until the coolness fades, Dr. Fusco suggests. The coolness, pH levels, and the proteins of the milk all help soothe the skin—and make you a much happier camper.
Advertisement - Continue Reading Below
Maddy Zollo Rusbosin is a freelance writer living in sunny Orlando, Florida. She loves writing about all things beauty since it gives her the excuse to play with makeup all day – and scare her husband while she's testing out the latest face masks.

Assistant Editor
Alexis Jones is an assistant editor at Women's Health where she writes across several verticals on WomensHealthmag.com, including life, health, sex and love, relationships and fitness, while also contributing to the print magazine. She has a master's degree in journalism from Syracuse University, lives in Brooklyn, and proudly detests avocados.