Summer's here, which means long, leisurely beach days are coming in hot, too! I'm sure you're already covered with the basic essentials: bikinis, sunscreen, a towel, and your favorite sunglasses. But I'd be willing to bet a lot of money you don't have fitness influencer and star Katie Austin's must-have beach beauty product.
Luckily, the Sports Illustrated Swimsuit Rookie of the Year shared her favorite lip balm with Women's Health right on the red carpet. And spoiler! It also doubles as her beach day essential. "Okay, this is weird, but it's called Bag Balm. It's literally for cow's udders," she tells WH. "My lips get so dry, my hands get so dry, and so it works wonders. Try it. I know that's so random. Other people are probably like, 'Music!' 'My bikini!' I'm like, 'This type of chapstick.'"
While I love having a good beach playlist and, of course, a bikini, chapstick is an excellent beach essential, IMO. The Bag Balm was, in fact, originally created as a salve for cow udders but works wonders on dry skin of any kind—including lips. While the product's origin story speaks for itself, it also has tons of five star reviews, plus 12.7 million views (!!) on TikTok (um, it's even Alix Earle's go-to).
"If your lips are dry, you need this stuff. I have tried a lot of lip balm, partly because I believe there is no such thing as too much lip balm. But, this is the best! It lasts longer that other lip balms and keeps your lips soft," one reviewer wrote on Amazon.
"I am so pleased and so happy," another wrote. "There truly really aren't words to explain how thankful I am for this product."
I'm sold! BRB, I'm deciding between the on-the-go tubes or the classic tin.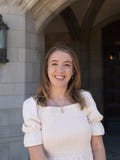 News Editorial Assistant
Olivia Evans (she/her) is an editorial assistant at Women's Health. Her work has previously appeared in The Cut and Teen Vogue. She loves covering topics where culture and wellness intersect. In her free time, she enjoys cooking, running, and watching rom-coms.