Get your comfy pants on and popcorn popped—Selling Sunset season 6 just dropped on Netflix. Who will earn the biggest commission this season? It's hard to tell, but my guess is Chrishell. Her business savvy is unmatched, IMO.
Chrishell Stause, 41, is so much more than what you see on Selling Sunset. She even describes herself as a multi-hyphenate on Instagram: actor, author, realtor, host, even a goof. Plus, while reality television is her main game right now—she's been in the entertainment biz for so much longer. In fact, she's been in front of the camera since 2005.
She also doesn't rely on her Selling Sunset salary alone. She grinds off camera as well, and earns her living through multiple income streams—from social media, to soap opera appearances, to book deals.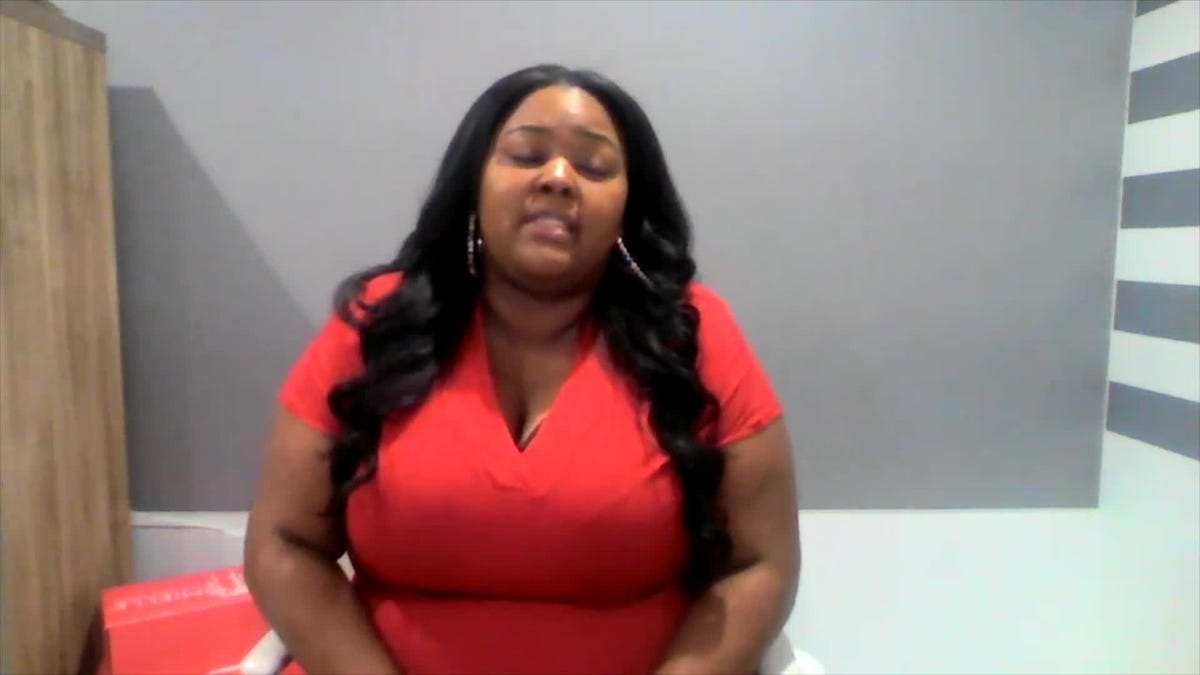 Here's everything to know about Chrishell's income, plus her net worth:

She probably earns a lot from Selling Sunset.
The cast for Selling Sunset has never revealed their actual earnings from the show, but a significant amount of Chrishell's current income comes from there.

Reality television stars on a much smaller scale—think contestants from The Bachelor or 90 Day Fiancé—earn around $1000 per week while filming, per US Weekly. Regular series stars such as women on RHONY earn a salary of around $60,000 for their first year, per US Weekly. Chrishell likely earns at least a little more from her appearances on Selling Sunset—considering she's been on the show since season 1, and its massive success on Netflix.

Chrishell's commissions are super high.
Since her main gig is technically selling ultra-expensive houses, Chrishell's commissions can get really high. Agents at the Oppenheim Group can earn around 75 percent of the total commission on a sale (while the other 25 percent goes to the broker). However, the cast remains mum about specific earnings.
Fellow Selling Sunset star Davina Perez explained how payouts usually work at Oppenheim to Evoke in 2020. "Everyone has different [commission] splits based on their background and experience and their relationship with the brokerage," she said. Translation: Chrishell's split could vary from the 75/25% split, especially since she's sold some very expensive homes recently.
Chrishell sold about $15 million worth of homes in 2020, bringing her commission to around $400,000 for the year, per US Weekly. You may also remember that she had a huge sale in Season 5—a $10 million home. According to US Weekly, her commission on that sale alone was about $300,000. Allowing for the brokers cut, quick math shows that the commission on that particular sale is a smidge more than three percent.
According to StyleCaster, Chrishell's commissions are the fourth highest of the Sellling Sunset cast, following Davina, Christine, and Mary.
This content is imported from poll. You may be able to find the same content in another format, or you may be able to find more information, at their web site.
She was an actress.
If you're a dedicated Selling Sunset fanatic, you already know that Chrishell's first time on television was actually on soap opera sets. (Her acting career began way back in 2005, per IMDb.) The realtor appeared on some really popular ones, too—including Days of Our Lives, All My Children, and The Young and The Restless.
Her income from these gigs may have varied. Newer actors to the soap opera scene (which Chrishell was, at one point) earn around $500 per episode, per The List. Given that she starred in some bigger soaps and made regular appearances, it's more likely that she earned around $3000 per episode. ICYDK, she starred in over 500 (!!) episodes of All My Children, per IMDb. Plus, given that those episodes probably still air, she may even earn a little bit extra in residuals.
She also appeared in other small film roles like Staged Killer and My Little Girl Is Gone.
She's been on other reality television shows, too.
ICYDK, Selling Sunset isn't the only show that Chrishell has starred in. She also appeared in Netflix's Reality Games and Dancing with the Stars.

Reality Games only ran three episodes on YouTube, so her income from that probably wasn't significant. Still, she probably wouldn't have accepted the gig if it wasn't paying her at least a little! Dancing with the Stars, on the other hand, was an entire season of work for Chrishell and could've earned her up to $295,000, per Variety.
She may have gotten some cash from her ex.
While she is now happily engaged to Australian musician G Flip, Chrishell was married to This Is Us star Justin Hartley when Selling Sunset first premiered. However, the pair suddenly split in 2019—and the reasoning is a little unclear. The couple also didn't have a prenup, per US Weekly, which means Chrishell could've gotten a significant cut of Justin's net worth.
TMZ claimed Justin may have cut ties with Chrishell over money. Around the time he filed for separation, he had signed a huge contract renewing This Is Us for four seasons. The contract reportedly stated it would pay its actors about $250,000 per episode.
Justin claimed to have separated from Chrishell in July 2019, while she said they were together until November 2019. TMZ claimed that because the couple didn't have a prenup, he might've divorced Chrishell to avoid giving her any money from the new contract. This is also probably why he claimed to have ended the pair's relationship before Chrishell, because he likely signed the contract sometime in August 2019, per TMZ.
She probably earns a lot from her Instagram.
As everyone knows, a massive social media following can generate a lot of cash for celebrities and influencers. A few different sources estimate that Chrishell's Instagram earnings are significantly higher than the rest of the Selling Sunset cast—at up to $10,369 per post. It's not entirely clear what the analysis is based on, but her engagement rate does seem high enough to earn her quite a bit of extra income by way of sponsored deals. She's posted content for brands like Laneige, Mermade Hair, and Ipsy.
She has a book.
What's being a reality television star without your own book deal? Chrishell released a memoir in 2022, fittingly titled Under Construction: Because Living My Best Life Took A Little Work.

The memoir details her life from her small town in Kentucky, to her stint managing a Dairy Queen, to her life on Selling Sunset. Reviewers say it's open, honest, and a fun read. It's not exactly clear how much she made from this venture, but she probably got a good book advance—and likely earns a decent passive income from book royalties.
She owns a $3.3 million mansion.
As a realtor for multi-million dollar homes, you can bet that Chrishell has a luxury house of her own! In June 2021, the Selling Sunset star purchased her own mansion in Hollywood Hills. It's a ranch-style home and sprawls over 3,000 square feet, according to Fancy Pants Homes. She also acted as her own agent in the sale, as you can probably imagine!
The mansion features four bedrooms, four and a half bathrooms, and a luxury pool. Plus, the views are incredible too (you can peep some in her workout stories on Instagram).

She wrote that the house was her "dream home" in an Instagram post announcing that she'd bought it. She even threw what looked like a super fun housewarming party with a few fellow Selling Sunset stars in attendance.
Her net worth is about $6 million.
According to Celebrity Net Worth, Chrishell's combined earnings give her a net worth of about $6 million. I wouldn't expect anything less, given all her business ventures!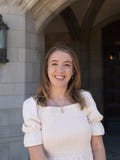 News Editorial Assistant
Olivia Evans (she/her) is an editorial assistant at Women's Health. Her work has previously appeared in The Cut and Teen Vogue. She loves covering topics where culture and wellness intersect. In her free time, she enjoys cooking, running, and watching rom-coms.