The Best Ab Workouts At Home From A Trainer For A Strong, Toned Core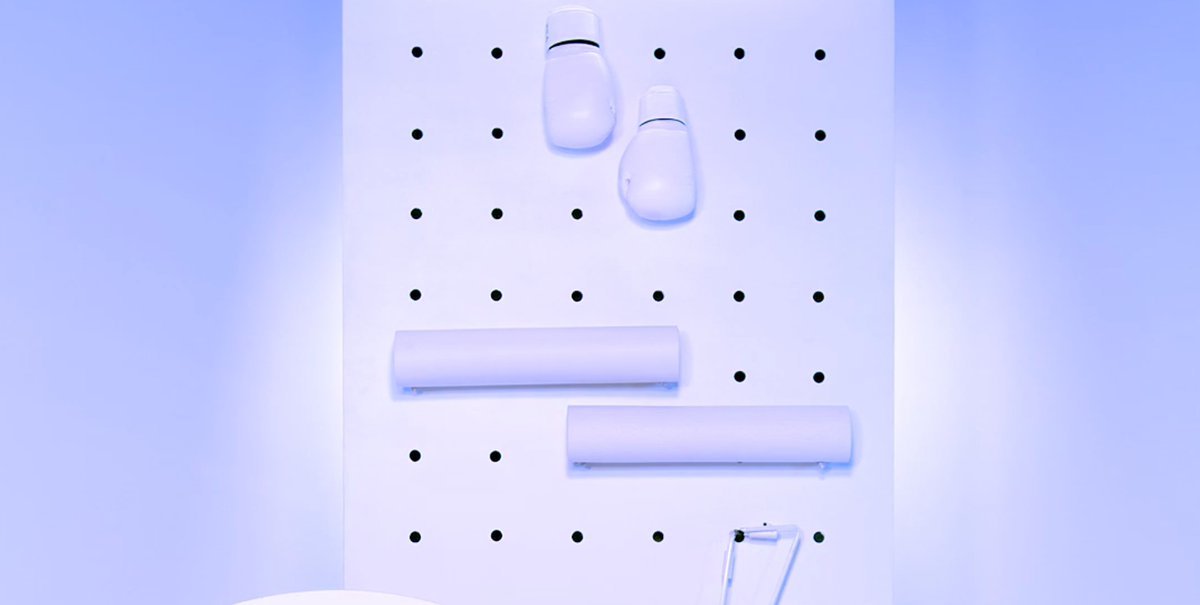 It has been a while since I've loaded up my gym bag and traveled to a real-deal gym for a workout. I have definitely been exercising, though. I've strengthened muscles from head to toe right in my living room, but my go-to home workout is all about abs. Yep, there's no better way to torch the core than with one of the best ab workouts at home.
An effective ab workout at home includes exercises that target all four of the major muscle groups in your midsection—the transverse abdominis, rectus abdominis, internal obliques, and external obliques. You can do that without any fancy equipment and get some abs-olutely incredible perks.

"Your core is the foundation of all movements," says Melissa Kendter, ACE-CPT, EvolveYou trainer. "Core strength allows us to move with more efficiency, increase our power and speed, and helps us maintain good form during endurance sports."

Meet the experts: Melissa Kendter, CPT, is a trainer with EvolveYou and ACE certified personal trainer. Gunnar Peterson, CSCS, CPT, is a personal trainer for pro athletes, celebrities, and former director of strength and endurance for the Los Angeles Lakers.
It's worth saying again, a great abs workout at home is possible because no equipment whatsoever is required to get the sculpted abs benefits. "Bodyweight core exercises can be beneficial because they can be done anytime, anywhere," adds Kendter. "They can improve your posture, range of motion, and stability. You can make them as hard or as easy as you want." Play with tempo, number of reps, rounds, and complexity for more or less challenge.
All you need is some space and this 10-move abs circuit workout created by celebrity trainer Gunnar Peterson, CSCS, CPT. Crank it out two or three times a week and you'll be well on your way to more toned abs within steps of your couch.
Ready to sweat? Put on your favorite playlist, and brace that core for the work ahead.
---
Time: 10-20 minutes | Equipment: mat | Good for: abs, core
Instructions: Complete the indicated number of reps for each move below. From there, immediately continue to the next exercise without resting until you've finished all of them. Then, rest for one minute and repeat all 10 moves a second time. (If you're feeling up to it, go for a third!)
1
Bicycle Crunch
How to:
Lie on back with hands behind head. Lift shoulder blades off mat, raise legs so knees are bent at 90 degrees, and gaze at thighs, keeping neck relaxed. This is your starting position.
Engage abs and rotate right elbow toward left knee while extending right leg to straight, lowering it as close to the floor as possible without resting it on mat.
Return to start and repeat on the other side. That's 1 rep. Complete 10 reps.
2
Side Hip Bridge
How to:
Start by lying on right side with left foot on top of right and right forearm on mat, elbow under shoulder. Your palm should be flat with your fingers spread, left hand on hip.
Engage obliques and lift hips up until body forms a straight line from head to heels.
Pause for one breath, then lower back down to start. That's 1 rep.
Complete 10 reps on right side, then flip to left side and repeat.
Advertisement - Continue Reading Below
4
Seated Rotation
How to:
Sit on the floor, clasp hands in front of chest, and lean upper body back until abs are engaged with legs bent feet on the floor. (Option to level up by bending and lifting legs to a hover.)
Rotate torso to right side so that right elbow is hovering just off mat.
Keep lower body still while rotating upper body to left side until left elbow is just off mat.
Return to center. Gaze follows hands as you move. That's 1 rep. Complete 10 reps.
5
Air Chop
How to:
Start standing with feet slightly wider than hip-width apart. Arms should be raised overhead, elbows bent so that hands can be clasped behind body and biceps are framing face.
Engage arm muscles and, with control, swing arms forward and down, stopping when they reach chest level.
Return slowly to start. That's 1 rep. Complete 10 reps.
6
Shoulder Tap
How to:
Start in a plank position.
Keeping hips level, touch left shoulder with right hand, then place palm back on the floor.
Repeat on the other side. That's 1 rep. Complete 10 reps.
Advertisement - Continue Reading Below
7
Bird Dog
How to:
Start on all fours with knees under hips and wrists under shoulders.
Engage core and lift left arm and right leg off the mat at the same time, keeping hips level and core engaged so back doesn't arch.
Slowly return to start.
Repeat on the opposite side. That's 1 rep. Complete 10 reps.
8
Plank To T-Raise
How to:
Start in a plank position with feet wider than hips.
Slowly bend elbows to lower chest toward the mat, keeping hips, knees, and spine aligned.
Press through hands to raise up to full plank. (Modify by skipping the pushup.)
Keep toes in place but lower heels down to the right until they reach the mat while rotating torso to face left side of mat and lifting left arm into the air in line with shoulder.
Return to start and repeat on the other side. That's 1 rep. Complete 10 reps.
Advertisement - Continue Reading Below
Emily Shiffer is a former digital web producer for Men's Health and Prevention, and is currently a freelancer writer specializing in health, weight loss, and fitness. She is currently based in Pennsylvania and loves all things antiques, cilantro, and American history.

Jennifer Nied is the fitness editor at Women's Health and has more than 10 years of experience in health and wellness journalism. She's always out exploring—sweat-testing workouts and gear, hiking, snowboarding, running, and more—with her husband, daughter, and dog.