The search for the perfect pair of sneakers is endless. Even when I find a pair I do like, it's hard to stay loyal with the abundance of options that exist. For me, the perfect pair of sneakers supplies comfort, style, and tons of support for my weak ankles. Nothing really ticked all these boxes till I finally gave in to the hype of Hoka One One's highly-coveted Bondi 7 shoes ($160, Hoka).
I first heard of Hoka's Bondi 7 sneakers when my friend, who is a professional runner, recommended them to me. He raved about their cushioning and told me that they're a true cult-favorite for outdoor runners. As someone who is pretty cardio-averse, I was a bit hesitant that these could transform me, but the moment I tried them, I was instantly sold.
Here's why these are some of the best running shoes I've ever worn: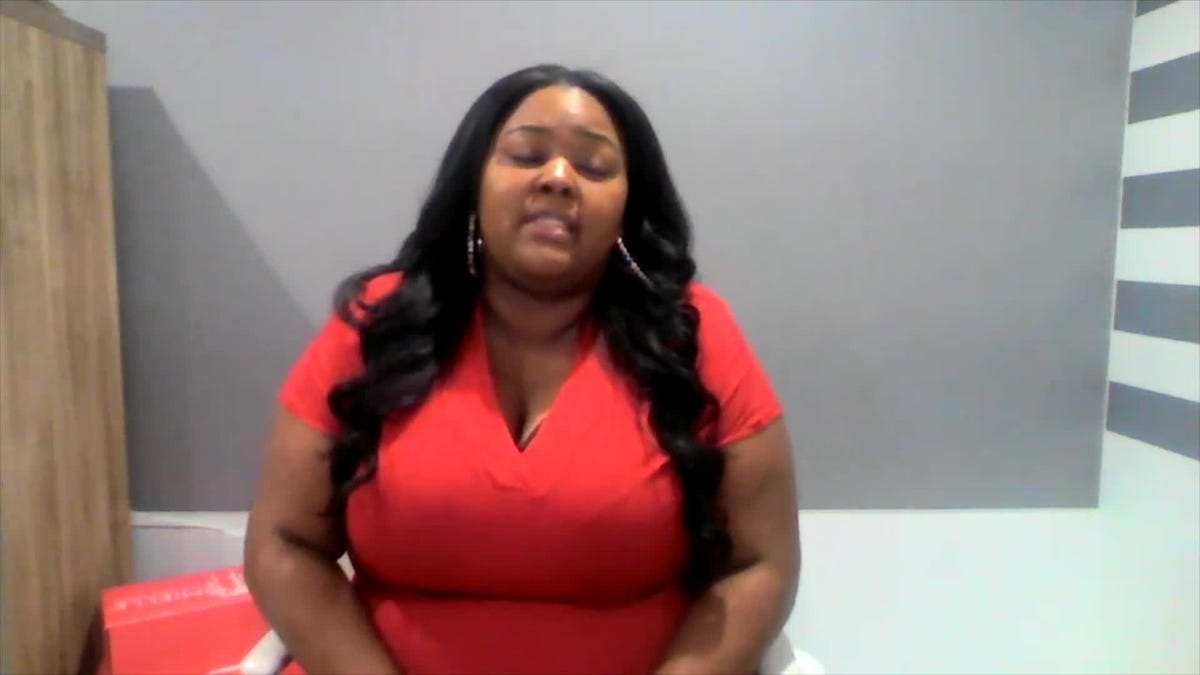 They're the most cushioned shoes I've ever worn.
Like most people, I've probably tried hundreds of pairs of shoes, and while they all differ in small ways, with different designs and varying levels of comfort, most have paled in comparison to the extreme amount of cushioning on the Bondi 7 sneakers.
Made with memory foam designed to mold to the sole of your foot , these almost feel the same way you would while walking on a plush couch. And even though they're really soft and comfy, they're still extremely supportive. I'll be the first to admit that I'm not really a runner—I'm more of a low-impact workout girl. But, sometimes I do like going outside for a run (ok, fine—a slow jog) in the park on a beautiful day.
I can usually run for about 15 minutes before my ankles start to hurt, but when I wear my Hoka's, I'm able to run comfortably for 30 minutes without any pain at all, which actually made me want to run more often. I used to run maybe once every few weeks, but I'll look forward to running at least once a week now.
They're an all-season sneaker.
I'm prone to blisters when I walk or run while it's hot out, and I first took these for a spin in the summer time. Thankfully, the Bondi 7 shoes are made with a breathable mesh construction, so I didn't end up with blisters, sweaty feet, or soggy socks post-run.
Because of that, I figured these might be more of a summer sneaker, but to my surprise, I found myself wearing them throughout the winter, too. Granted, I wasn't going out for a run in the snow or anything, but when temps dropped below 30, I could wear these out comfortably without my toes going numb. The internal heel has a locked-in fit, and the memory foam collar really cradles the ankle with flexibility for a shoe that form-fit to the unique shape of my foot. (Bonus: they're available in "regular" and "wide" sizes, too!)
They're stylish, too.
As someone who doesn't actually run a lot, it was important for me to have a sneaker that could play nicely with any of my non-workout outfits, too. I got the plain white ones, and I wear them at least a few times a week. Living in New York, I'm constantly walking to dinner with friends, the grocery store, or a workout class, and over the years, I've learned to always prioritize comfort over style.
Luckily, with the Hoka Bondi 7 shoes, I don't have to. They look great with wide-leg jeans and a blazer or even a cute dress in the summertime. The only con is that even the "regular" size of these shoes happen to be a bit wider than your average sneaker, so my friends with more narrow feet tend to steer clear of them.
If you're a little hesitant about the $160 price tag, I don't blame you. These are definitely an investment. But, the beloved sneakers are high-quality and bound to make a runner/jogger out of even the most cardio-averse (take it from me!). If that still doesn't convince you, know that Hoka is so convinced you'll like them, you can return them for free after 30 days if you're not fully satisfied. Who knows? Maybe there's a runner inside of you, and these are just waiting to bring it out!


Senior Commerce Editor
Neha Tandon is the senior commerce editor of Women's Health—she's an expert in discovering the best products and services you can buy and giving recommendations. She discovered her love for magazines when as a teen, she started stealing her mother's magazines. Determined to see more women who look like her and her family members on the glossy covers of magazines, she was guided by seasoned editors and mentors to write for brands including New York Magazine, Cosmopolitan, BRIDES, Harper's Bazaar, Business Insider, Byrdie, and Well+Good. When she's not grilling dermatologists about the latest skincare trends, she's doing candlelit yoga or watching Humphrey Bogart movies over vegan pizza. Follow her on Instagram.