Female ejaculation is just one of those topics that sends almost everyone into a spiral of questions. And considering how much doctors and scientists know (and don't know) about what it is and where it comes from, it's only natural for there to be a bit of confusion.
There's already a bit of a mix-up with the terminology. For example, many people use the words squirting and ejaculation interchangeably, but there are actually a few differences between them. There's also the ever-present debate over whether squirting or ejaculation is urine—but more on those topics in a bit.
What's most important to know? Female ejaculation during sex is normal, but it's also normal if you don't experience it, says Lauren Streicher, MD, medical director of the Northwestern Medicine Center for Sexual Medicine and Menopause.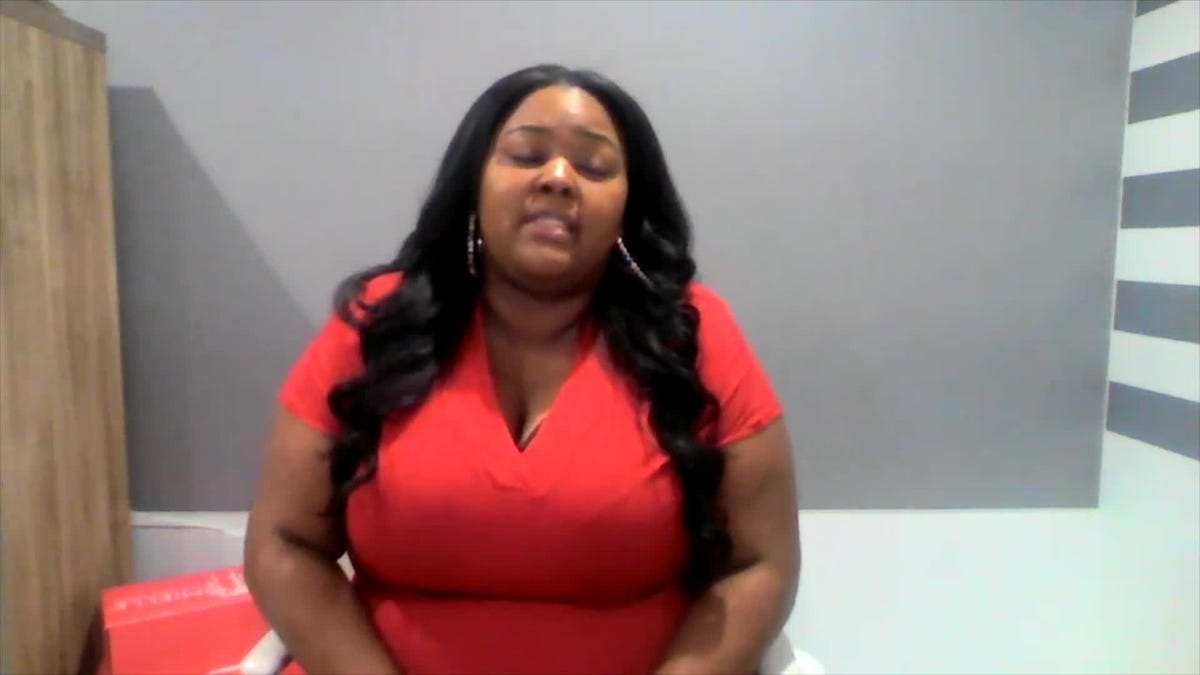 "Most people who come in with this as a concern are frightened that they are urinating during sex. And it takes a little education (and sometimes a physical exam to make sure there's nothing wrong) to convince people that this is a typical situation that can occur with orgasm," says Alyssa Dweck, an OB-GYN in Mount Kisco, New York. "Many feel better once they realize that this is a fairly common phenomenon."
If you're ready for a deeper dive, read on for everything there is to know about female ejaculation, plus tips on how to experience it solo or with a partner.
Meet the experts:
Lauren Streicher, MD is the medical director of the Northwestern Medicine Center for Sexual Medicine and Menopause.

Jessica Shepherd, MD is an OB-GYN, chief medical officer at Verywell Health, and an advisory board member for Women's Health.

Alyssa Dweck, MS, MD, FACOG is an ob-gyn in Mount Kisco, New York.

Alex Robboy, MSW, LCSW is a sex therapist, sexologist, and founder of SexTherapy.com.

Vanessa Marin, MA, MFT is a licensed psychotherapist and sex therapist.

What is female ejaculate?
At its most basic definition, female ejaculation is the release of fluid from the urethra during sex.
"This is sometimes referred to as 'squirting,' and is essentially when a mix of urine and secretions are ejected during an orgasm," says Jessica Shepherd, an OB-GYN, chief medical officer at Verywell Health, and an advisory board member for Women's Health. "The fluid is typically thicker and white although it can be more clear and thin."
This content is imported from poll. You may be able to find the same content in another format, or you may be able to find more information, at their web site.
Note: While ejaculation and squirting are used interchangeably, there are differences between the two.
What's the difference between ejaculation and squirting?
Though these terms are often used interchangeably, there is, indeed, a difference between squirting and ejaculation. And that difference is mostly found in the fluid makeup, in the amount that is released, and where they originate in the body.

"When you squirt, the liquid will be more watery and clear, whereas ejaculation will present itself as a viscous, whiter fluid," says Shepherd. "Squirting is believed to originate in the bladder and ejaculation comes from the skene's gland, also known as the 'female prostate.' You'll also typically see more liquid with squirting than with ejaculation."

What's the difference between ejaculation and urine?
Since there's a lot of speculation around how much urine may or may not be in the mix, it's only right to set the record straight. Remember: Ejaculation comes from the skene's glands, whereas urine comes solely from the urinary bladder, not glands.
What's more, urine's makeup includes urea, creatinine, and uric acid; female ejaculation, on the other hand, "contains high levels of prostatic acid phosphatase, prostatic specific antigen (PSA), glucose and fructose; [and] low levels of urea and creatinine," Shepherd says.
Squirt, however, is made up of a fluid similar to urine and is expelled through the urinary bladder as well. Still, "researchers haven't been able to conclusively confirm that it's urine," Shepherd notes.
Does it happen to every woman?
Nope. Research shows that 10 to 54 percent of women ejaculate. If you're feeling left out because it hasn't happened to you, you may be able to learn, says sex therapist and sexologist Alex Robboy. (Not every expert agrees on this, FYI. Streicher doubts that the skill can be developed.)
Does female ejaculation have benefits?
Nearly 80 percent of women and 90 percent of their partners who've experienced this said it was good for their sex lives, per one 2013 study published in the BJU International. "Some people feel very proud of it, so there are psychological benefits," says Dweck. "Orgasms in general release dopamine and endorphins, which provide pleasure and are natural pain killers but that's just from orgasm itself, not ejaculation."
How can I ejaculate?
If you're ready to give this a try, follow these expert-approved tips:

Stimulate the G-Spot: Again, while it hasn't been thoroughly studied, sex therapists like Robboy have found ejaculation often happens during G-spot stimulation. You can find your G-spot by sticking a finger in your vagina and making a "come hither" motion—you know you've located the spot if you feel an almond-sized area with wrinkly skin, Robboy says.
Get a toy: "You really need intense G-spot stimulation," says sex therapist Vanessa Marin, MA, MFT. Fingers get tired, so try a vibrator. She likes the Njoy Pure G Spot Metal Wand. It's stainless steel, so you know it's powerful. "The curve hits your G-spot in a nice way," she says.
Hop on top: Not going to lie, it may be difficult to ejaculate during sex—especially in the beginning. But if you're game, it can't hurt to try with a partner. Woman-on-top positions—whether you're facing forward or reverse cowgirl-ing it—helps you better control the angle of your partner's penis or strap-on. Reverse cowgirl is most likely to hit the spot just right, says Robboy.
Don't hold back: Just like you wouldn't hold back an orgasm, don't do it here, says Robboy. Just breathe, relax, and let your body do its thing.

Jessica Migala is a health writer specializing in general wellness, fitness, nutrition, and skincare, with work published in Women's Health, Glamour, Health, Men's Health, and more. She is based in the Chicago suburbs and is a mom to two little boys and rambunctious rescue pup.
Sabrina is an editorial assistant for Women's Health. When she's not writing, you can find her running, training in mixed martial arts, or reading.