Women's Health may earn commission from the links on this page, but we only feature products we believe in. Why Trust Us?
The 19 Best Anal Lubes, According To Sex Therapists And Online Reviews
Remember: When it comes to anal, the wetter, the better. 💦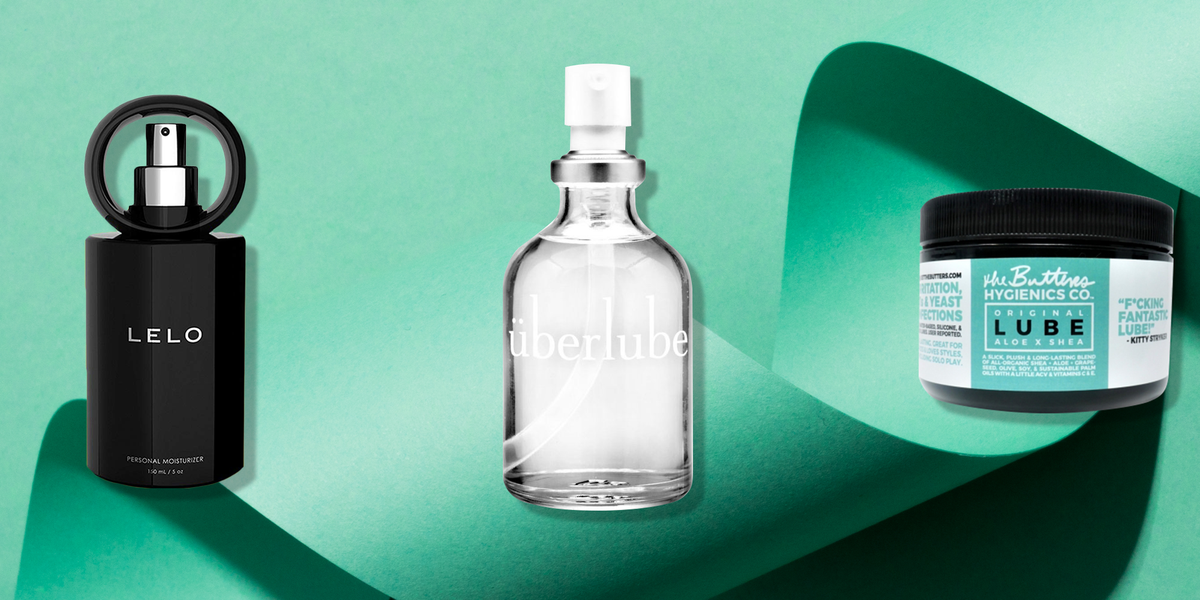 Jewelyn Butron
Lube is to anal sex what communication is to a healthy relationship: vital. Without lubrication, anal sex isn't just less pleasurable, but often painful—and anal shouldn't painful, says Jordan Soper, PsyD, an AASECT-certified sex therapist. But with lube and a little patience, anal play can be downright orgasmic.
When choosing the best anal lube, the slicker, the better. "Silicone-based lubes are considered top-tier for anal play because they stay on for longer periods of time compared to water-based lubes, which are more easily absorbed into the body, " Soper explains. That said, if you're adding silicone toys into the mix, avoid silicone-based lube—it can cause deterioration, which can both ruin your toys and create a perfect environment for bacteria to grow.
Now, onto the good part. Check out these 19 best anal lubes, picked from a mix of expert recommendations and customer reviews.

Why should you use lube during anal sex?

Unlike the vagina, the anus does not self-lubricate in response to sexual stimulation, explains gynecologist Alyssa Dweck, MD. Moreover, the sphincter muscles in the anus are high tone, or tight, in order to keep things in, Dweck adds. As a result, to facilitate anal penetration, lube is essential.
"Lubrication increases moisture in the area, and therefore helps decrease the amount of friction during penetrative play," says Soper. Too much friction can irritate the delicate anal tissues and create microtears in the anus, increasing the risk of infection. To avoid all that, lubricant is absolutely necessary whether you're inserting a toy or body part up there.
What types of lube are safe to use for anal play?

Most lubes you might use for vaginal, vulvar, penile, or pleasure product play can double as anal lube. This includes: water, silicone, and oil-based lubricants, says gynecologist Sherry Ross, MD.
You should watch out for flavored and scented lubes, though: Some have irritating and sometimes desensitizing ingredients, which can cause people to go deeper, harder, or thicker than their body would like, causing a risk of pain or injury, Soper says.
How do I choose between oil-, water-, and silicone-based lube for anal?

Soper recommends thicker, silicone-based lubes for long-lasting play. But remember: If you're using silicone anal toys, oil- or water-based lube is the safest choice so you don't degrade the silicone of the toy, says Donna Oriowo, PhD, a certified sex therapist.
On the other hand, if you're using a condom, a dental dam, or any other kind of latex barrier, opt for a silicone- or water-based formula. That's because "oils break down the latex in condoms," says Oriowo. "Generally speaking, as long as you're not using a silicone toy, you want a silicone-based lube."
But if you want to stay on the safer side, stick to water-based lubes, which tend to be compatible with both silicone toys and latex condoms. Plus, they're easier to wash off and don't stain sheets. The only downside: You might have to reapply a few times, which could disrupt your groove.
Advertisement - Continue Reading Below
What ingredients should I avoid when shopping for anal lube?

While many people can tolerate any and all ingredients, generally speaking, gynecologists frown upon fragrant and flavored lubricants, says Dweck. Not only are the specific components of th ingredients in these lubes often unclear, but some folks may be sensitive to fragrances and flavors, she explains.
Some other ingredients you might find in anal lubes that you should avoid include: propylene glycol, or PEG, parabens, glycerin, petroleum, and dyes, says Ross. "All of these ingredients can affect the delicate pH of the anus and increase the risk of infection or irritation," she explains.
So basically, petroleum-based products such as baby oil and Vaseline are not safe to use as lube when engaging in either vaginal or anal play. But if you were thinking of using coconut or olive oil during your next sex sesh, go for it–as long as you're not using latex condoms. Otherwise, stick to the over-the-counter stuff.
Advertisement - Continue Reading Below
Advertisement - Continue Reading Below
Advertisement - Continue Reading Below
Advertisement - Continue Reading Below
Advertisement - Continue Reading Below

Gigi Engle is a writer, certified sexologist, sex coach, and sex educator. Her work regularly appears in many publications including Brides, Marie Claire, Elle Magazine, Teen Vogue, Glamour and Women's Health.
Sabrina is an editorial assistant for Women's Health. When she's not writing, you can find her running, training in mixed martial arts, or reading.

Assistant Editor
Naydeline Mejia is an assistant editor at Women's Health, where she covers sex, relationships, and lifestyle for WomensHealthMag.com and the print magazine. She is a proud graduate of Baruch College and has more than two years of experience writing and editing lifestyle content. When she's not writing, you can find her thrift-shopping, binge-watching whatever reality dating show is trending at the moment, and spending countless hours scrolling through Pinterest.