Women's Health may earn commission from the links on this page, but we only feature products we believe in. Why Trust Us?
18 Best Resistance Bands For Your Home And Gym Bag Per Trainers
Plus, their benefits and how to pick the right one for you.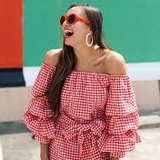 By Emily Shiffer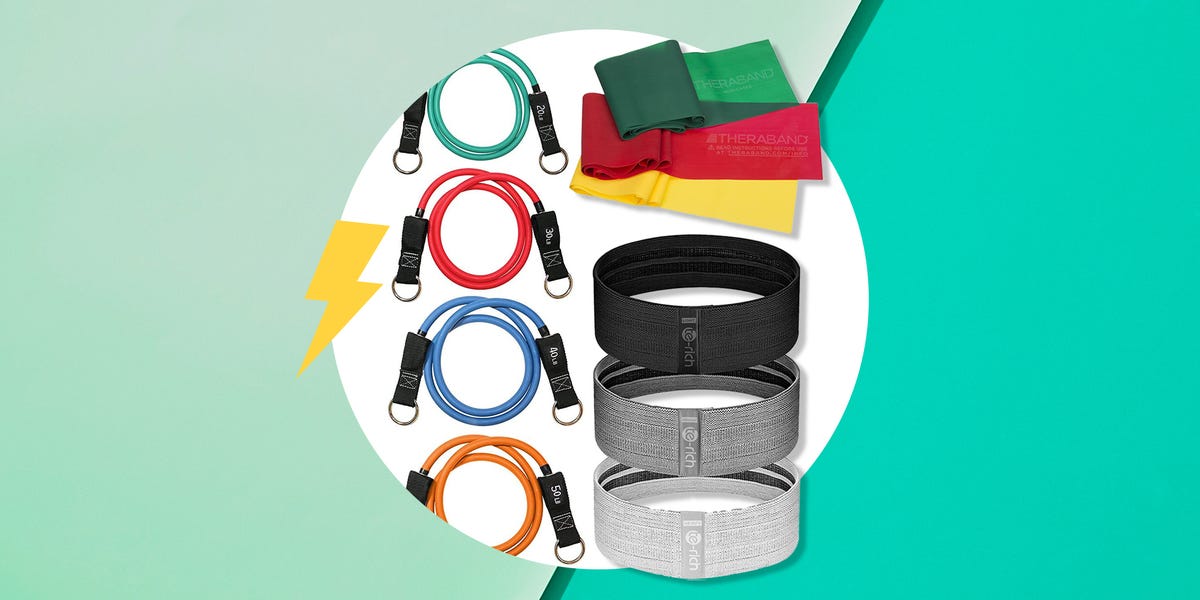 Amazon / Sarah Leituala
An easy solution to get strength training in whenever wherever is to invest in a set of resistance bands. Just like the name says, they offer resistance (a.k.a. tension) to tone and strengthen your muscles. And the best part? They're lightweight and travel well, so you can bring them with you to the park, on vacation, or grab them on-the-go to use at the gym. They are simple and budget-friendly, but resistance bands can give you a mighty good workout.
Meet the experts: Sarah Gawron, is a certified trainer and Onnit kettlebell and steel mace Specialist. Toni Livers, is a personal trainer in Ogden, Utah.
What you might not yet realize is that there are plenty of different kinds of bands to choose from. We're talking open bands, loops, bands with handles, bands that can anchor to doors, extra long bands...the list goes on and on. So, we've rounded up some of the best resistance bands the internet has to offer, all according to expert trainers and rave reviews, to help you build your stash and strength. Intrigued yet? Great.
Here's a sneak peek at the best resistance bands for working out anywhere:
Types Of Resistance Bands—And How To Pick One
If you want a little more intel before you add to cart, consider the three types personal trainer Toni Livers keeps in her gym bag—and how she uses them.
Small loop band (a.k.a. the mini band). This is basically an elastic loop that's around a foot long when you lay it down flat. Livers often uses her mini band for mobility work warm-ups, especially when she's going to hit legs or shoulders.
Booty band. Although they look similar to mini bands, Livers says booty bands are stronger, thicker, and don't slip or roll up. True to their name, she uses these for glute exercises. But both of these smaller varieties are great for lower-body work in general (either during your warm-up or the actual workout), she notes.
Long loop band. This is a pretty versatile piece of equipment, according to Livers. You can use this type of band for assisted pullups, strength training, and stretching.
Now, when it comes to choosing the best band for you, of course you'll want to consider the kind of workouts you plan to do. But also keep in mind that how often you anticipate using the band might come into play. Livers notes that spending a bit more money on a quality option from a well-known exercise equipment company can get you bands that last longer.
As for the strength of the band you choose, consider this piece of advice from Livers: "When you do resistance work, always start out with the lighter band and then go heavier."
18 Best Resistance Bands
So, which ones are worth the purchase? We spoke to seven personal trainers and poured over dozens of reviews from super-passionate users in order to find out. Here are the very best loops, booty bands, and complete resistance bands sets available on Amazon and other online retailers.
Advertisement - Continue Reading Below
Advertisement - Continue Reading Below
Advertisement - Continue Reading Below
Advertisement - Continue Reading Below
Advertisement - Continue Reading Below
Advertisement - Continue Reading Below
Resistance Band Benefits
While the bands might not look like anything special, don't be fooled: Resistance band training comes with these major benefits.
Strengthen muscles better than dumbbells. Resistance band training has been shown to be a "feasible alternative" to lifting weights when it comes to activating your muscles, according to recent research published in the Journal of Human Kinetics. The study's authors compared muscle activation during upper-body strength training exercises with resistance bands versus free weights and found the results to be very similar. They believe that the instability created by the bands is what causes muscle fibers to fire even more than with free weights.
Improve flexibility and mobility. You can use bands to go deeper stretching, or feel more stretch during your strength routine. Certified trainer Sarah Gawron points out, "they can improve flexibility, mobility, and strength."
Fast results. It may not even take that long to start seeing a difference. Five weeks of resistance band training was enough to significantly improve hamstring and inner thigh flexibility in subjects that participated in a study published in the Journal of Sports Science & Medicine.
This is all great news—especially if you're working out at home—since resistance bands are relatively cheap and don't take up much space.