Bodyweight movements are pretty much the foundation of all strength exercises. Think about it: You can't lift heavy unless you've got the basic movements down.
"Everyone wants to lift the heavy weights, but very few people move well without weight," says Lauren Kanski, CPT, who runs the Body & Bell program through the Ladder app. "Balance and stability with proper form is more important than how heavy our equipment is," Kanski explains. Got that down?
And TBH, bodyweight workouts aren't exactly a walk in the park—they make for a legit-tough form of exercise, and you'll make all kinds of strides as long as you stay consistent and follow a progressive program, according to Kanski. Did someone say program...?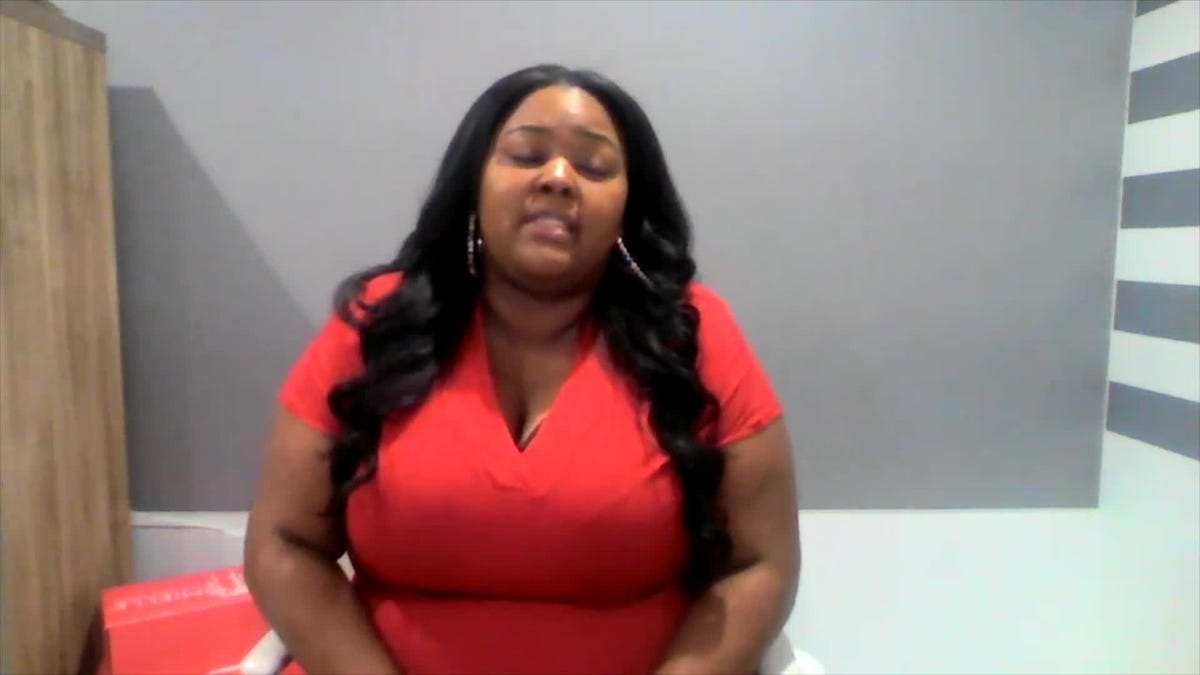 Enter: a four-week bodyweight challenge, created by Kanski herself exclusively for Women's Health.
How does the 4-week bodyweight challenge work, exactly?
In this program, you'll focus on building out your skills rather than adding more reps to your routine. Picture it: You'll come out of the program doing basically-perfect burpees and isometric holds.
Plus, the workouts only take 15 to 20 minutes to complete each day, and because they're all bodyweight-focused, there's no equipment required. You'll do each week's workout three separate times, ideally every other day. Ready to try the program? Check out more details below.
TRY THE 4-WEEK BODYWEIGHT CHALLENGE
This challenge is available exclusively to WH+ members for as little as $2 per month! Sign up and you'll also score unlimited access to all of our digital content, plus you'll get access to our 80-20 diet guide, 30-day resistance band challenge, and tons of other premium programs.
Here's a breakdown of how each week's workouts will progressively test your skills.
Week One
A mix of light glute work, core, and mobility help your body build a foundation before moving on to more challenging movements. (Don't be fooled by the gentle exercises, though—this week will still leave you sore!)
Week Two
You'll add inclines, jumping, and holds into the mix to level up your week one basics. As promised, reps will stay pretty much the same to account for the increased exercise difficulty.
Week Three
Say hello to single-leg work. Now, it's time to challenge those skills you've learned by adding serious stability into the mix.
Week Four
In the final week of the bodyweight challenge, you're bringing all the components together. You'll complete a healthy (and sweat-inducing!) mix of long holds, single-leg strength exercises, and explosive movements to round out your training plan and test how far you've come.
JOIN WOMEN'S HEALTH+ NOW FOR THE FULL PLAN
Why you'll love the 4-week bodyweight challenge
There are all kinds of full-body benefits to this month-long challenge. Just a few of the reasons you need to get started are...
You can do it with family and friends: Yup, Kanski recommends inviting your loved ones to join in, if they can. "Community makes it easier to stick to it," she says. 'Cause who doesn't love sweating alongside a workout buddy?
It hits every muscle group: This 4-week program has you completing every major indicator of a solid workout—"balance, strength, and power," Kanski explains. In short, nothing gets left out here.
You'll become a more well-rounded athlete: Over the course of the month you will build on your stability and explosive movements (like the single-side exercises and jumps) to get your entire system operating better as a team, which is crucial to becoming more fit and preventing future injuries.
Overall, this is just a sneak peak of what you'll find in WH's 4-week bodyweight challenge . If you're ready to start the program, you can access all the workouts here—an exclusive perk for our Women's Health+ members only.
And ICYMI, signing up for a Women's Health+ membership also gives you access to our newsletter, in addition to *unlimited site content* (win) and a one-year print magazine subscription.
Join Women's Health+ today for exclusive access to this challenge, a subscription to Women's Health, and even more perks.